Lichties returned from Firhill with a point following a 0-0 draw with Partick Thistle.
It was a draw which helped them keep pace with league leaders Kilmarnock, who also drew at the weekend, the gap at four points with the two sides to play each other on April 22.
Assistant boss Ian Campbell was pleased with how the side performed on Saturday at a tough venue, currently being made all the more difficult due to the condition of the Firhill surface.
"I thought it was a decent game in the conditions," said Campbell.
"I was quite impressed with how Partick set their team up with a back four and another centre-half sitting in front of them.
"That was a mark of respect to us and they hit us on the counter attack from start to finish.
"They were quite good at it but I thought we were first class.
"It was a good game and I thought we just edged it.
"We were taking the game to them in the second-half."
Arbroath are continuing to look up and now prepare for this weekend's trip to Hamilton where they will look to maintain their excellent form.
"It's a testament to everybody at the club, not just Dick or the players, who have been magnificent, it's the whole club," added the club assistant.
"We're enjoying ourselves."
"Our season isn't finished yet."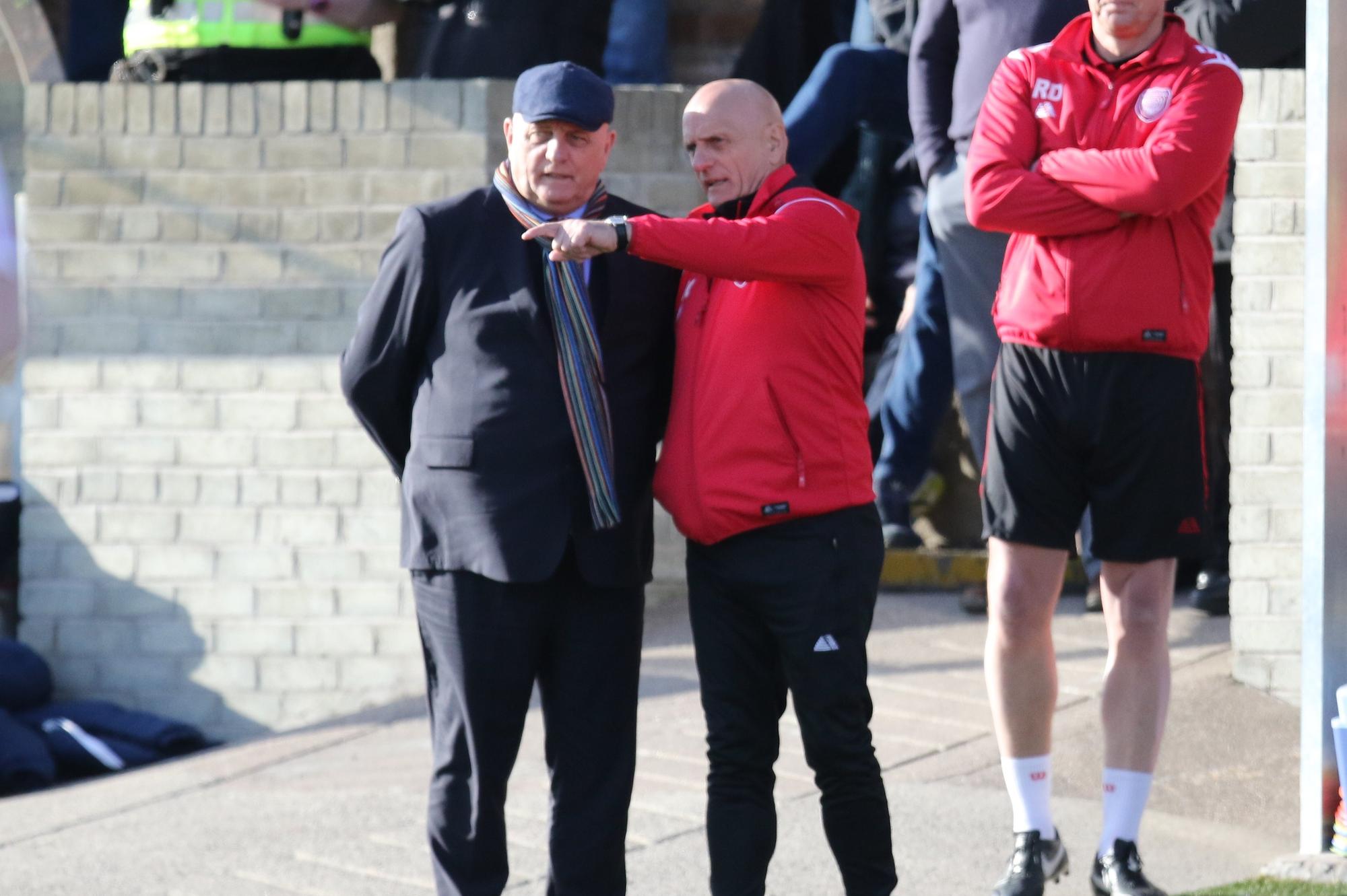 Arbroath boss Dick Campbell and assistant Ian Campbell. Pic by Graham Black