The Roy Orbison Story is performing at Webster Memorial Theatre, Arbroath and Gardyne Theatre Dundee next month as part of a long-awaited tour. The popular touring production will also be dropping into Motherwell Concert Hall and Glasgow's Theatre Royal.
This week, we caught up with Barry Steele, the man who fills big shoes as he steps out on stage to perform as the one and only Roy Orbison.
Barry explains what audiences can expect from the show: "I am backed in this all-live multi-media show, with not only a fabulous band and musicians, but a big screen featuring both live streaming, and images from the life and times of Roy Orbison, interspersed with factoids and information about the life and times of what is considered to be one of the best singers the world has ever known."
It was on a family break that Barry first discovered he could sing and how much he sounded like Roy Orbison.
Barry said: "It was on a family holiday in Cornwall in 2001 that I took the first steps on the road to becoming a professional singer when my wife Lynne and daughter Leonie entered me into a singing competition without my knowledge."
He added: "It was there that a fellow competitor said to me – you know you sound just like Roy Orbison singing Robbie Williams. So with the help of family and friends, a tribute to The Big 'O' was born."
With so many great songs to choose from, Barry found it a tough decision to pick out which ones to include in the show. He said: "The set list has evolved over the years, and with the back catalogue Roy Orbison has it was difficult to choose. However we used feedback from the audiences, and of course we sing the best sellers, but there are a few surprises in this year's show too."
Like many other productions, The Roy Orbison Story suffered setbacks as a result of the Coronavirus pandemic. Barry said: "I think like everyone in the world, the Covid pandemic has hit us very hard. We have not toured for 16 months."
However, now that restrictions are easing, Barry is thrilled to be taking the show on the road again and he is excited about performing the classic songs that he loves so much.
Barry said: "Orbison's songs not only have wonderful melodies and tunes, but the lyrics are also some of the most sublime ever written. His songs are quite simply timeless."
As part of the UK tour, The Roy Orbison Story will be playing at Webster Memorial Theatre Arbroath on Thursday, May 12, Motherwell Concert Hall on Friday, May 13, The Gardyne Theatre, Dundee on Saturday, May 14 and Glasgow's Theatre Royal on Sunday, May 29.
For more information on the show and to book tickets, visit www.barrysteele.com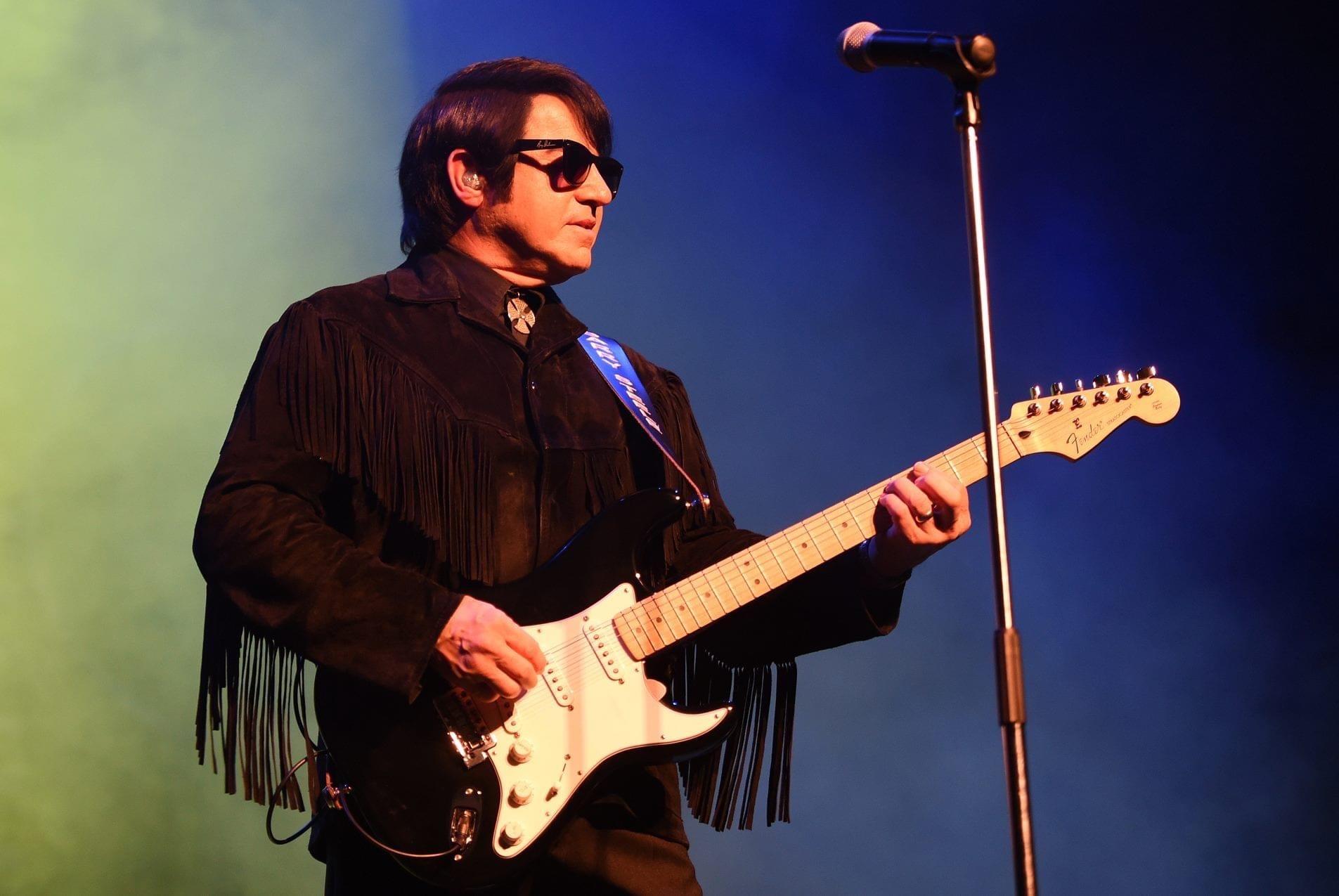 Barry Steele performs as Roy Orbison.