Mo will play their football in the SWPL 2 next year along with the likes of Kilmarnock and St Johnstone.
The Angus side booked their place in the league in some style, cruising to the title in their division this season.
They play their final league game of the campaign at Links Park this weekend and will aim to end the campaign undefeated, drawing just one of their 20 games so far, winning the rest and netting a positive goal difference of 128.
Chair Michael Smith says the success this season under manager Craig Feroz has been a real team effort.
"We hit the ground running from the start of the season and have been immense, right up until we had a blip in a cup final," he said.
"We didn't show up that day but have got back into our groove.
"If you look at the goal difference, Aimee Ridgeway has scored half of them and has been clinical.
"But it's not just her, she's had feeds in from the likes of Charlotte Gammie, Anna Grant, Megan Maver and Flo Bruce so they've all played their part.
"They're an attack minded team and Aimee has maybe taken the glory for the amount of goals, but she's been very well supported."
Montrose have been head and shoulders above their competition this season, promotion and a title win a just reward for the focus the club has put in to creating a strong women's section.
"When Craig was appointed there had been discussions about creating a strategic join with the men's team and getting support from them," added Smith.
"We're still registered as a community trust team but we get incredible support from Montrose FC.
"It's not financial, we run our own budgets, but they make pitches available for us so we don't have to argue over space like some clubs do."
Following this weekend's game, focus will shift to an exciting new campaign.
Smith added: "We will have to be at our best to compete in that league next season and build.
"We're looking forward to it an every game will be a challenge."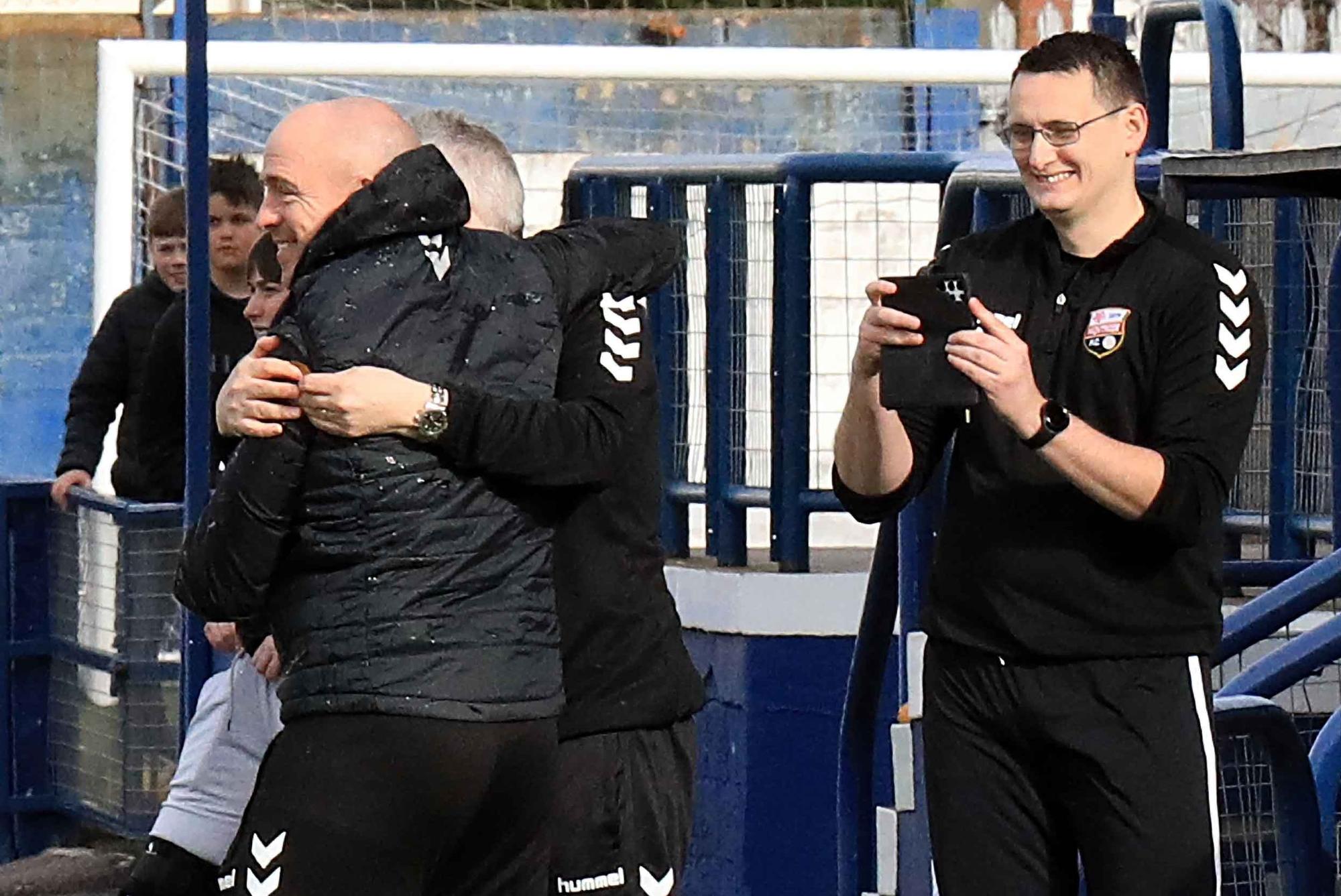 Delighted Montrose boss Craig Feroz. Pic by Phoenix Photography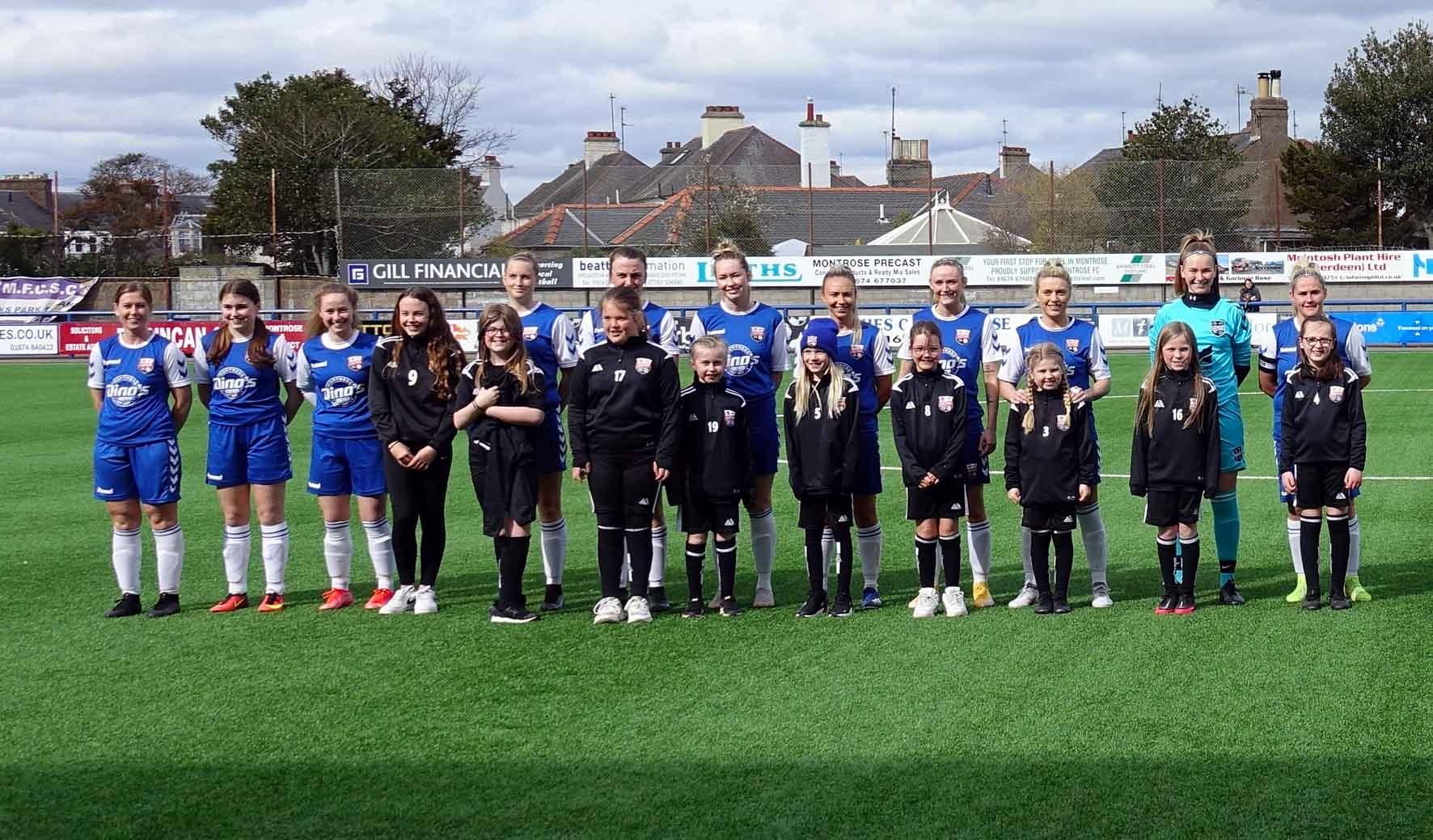 The title winning Montrose team. Pic by Phoenix Photography