When it is Connaught Village, burgeoning beating heart of London.
Welcome to arguably the capital's most compact cultural community, "life is local" aesthetic belying its metropolis location.
Hyde Park Estate independent retail and exclusive residential zone, equally rich with restaurants, this welcoming Westminster neighbourhood covers an area as minimal as its impact is impressive.
Unique destination for superb shopping and socialising, leafy location just minutes walk away from landmark Marble Arch and iconic Oxford Street, this district exudes elegance amid peaceful relaxation.
Rich blend of architectural heritage and green spaces, the affluent borough offers a winning combo of fashion boutiques, beauty specialists and art galleries galore.
And, world away from the madding crowd, these timeless cosmopolitan streets serve multi-cultural cuisine from French pastries to Persian dishes.
The true heart of www.connaught-village.co.uk high class hub of luxurious living is The Tree of Love, Joy and Hope, LED installation ablaze with an array of romantic red and pink illuminations.
Where to stay
Renowned Royal Lancaster Hotel https://www.royallancaster.com/, affording Hyde Park and Kensington Gardens verdant views, stands as a commanding mid-century structure, born and built in swinging '60s. Mammoth £85 million revamp has seen 411 rooms renovated across 18 sky-scraping floors. "An independent hotel with a unique and genuine personality, as soon as you enter reception you get a sense of its magnitude as friendly staff enthusiastically greet guests," confirm owners. Suite dreams, with apologies to Eurythmics' Lennox-Stewart, are made of this.
Where to dine
Celebrated Belgian restaurant and patisserie https://www.lepainquotidien.com/uk/en/easter/ Le Pain Quotidien offers a tempting range of freshly baked "our daily bread" and pastries. Owners say: "Sit at one of its communal tables and absorb relaxing, graceful atmosphere and simple, varied food with a menu that features crisp salads, tartines, frittatas and organic wines and beers."
Rustic Casa Malevo https://casamalevo.com/ is as successful an Argentinian as Lionel Messi, some of their meat cuts almost as big as the five feet seven inch World Cup winner! "Their seasonally changing menus showcase popular provincial dishes and choice of empanadas with mouth-watering mix of vegetarian options," they confirm. "Sink into the delightful interiors, sip our celebration of the vast Argentinian landscape through its wines and indulge the best steak in London."
Forget Darts' 1979 top ten hit Duke of Earl as Duke of Ale https://www.thedukeofkendal.co.uk/ is better yet. Traditional British boozers don't come any better than the flat-iron form of The Duke of Kendal. They say: "This charming pub is the ideal place to perch at the bar with a drink or enjoy classic English fare in an exquisitely detailed dining area."
Where to visit
If music be the food of love, walk on ... to Buchanans http://www.buchananscheesemonger.com/ whose on-site maturing rooms feed fantastic British and Euro menus. "As well as perfectly conditioned cheese, they offer an impeccable selection of accompaniments from small batch chutneys to carefully sourced biscuits and a range of cunning accessories and gifts for cheese fanciers."
Bean-to-bar revolution continues to evolve at London Chocolate https://londonchocolate.co.uk/ where small is beautiful in terms of finely packaged batches of premium phenethylamines. "Visiting the shop means one to one understanding of how our chocolate develops, only using two ingredients - finest organic cacao beans and organic cane sugar. We sort, roast, winnow, grind the beans, conch, temper, mould and wrap each of our bars by hand," explain owners.
Cleanse your palette at Connaught Cellars https://connaughtwinecellars.com/, suppliers to some of London's top restaurants and bars, whose shelves are well stocked with Italy and France's finest red, white and booze.
Village people can "Go West" - and all other directions - to enjoy a wide variety of women's fashion, all within a few steps of haute couture shoes, ideal when saddled with branded bags from boutiques where retail therapy was never more therapeutic. Step out in style at https://www.sprezzatura.uk/ Sprezzatura exquisite brand, supported by skilful artisans and ateliers in Spain and Italy, blending woven fabrics and unique ornamentation with classic shapes and vibrant colours.
Discover wealth of stand-out sophistication at https://www.kokorolondon.com/ Kokoro, haute couture home of ready-to-wear fusion of fashion and culture with luxury fabrics, traditional printing techniques and expert craftsmanship. The Place https://theplace.org.uk/ is the brainchild of Simon Burstein, showcasing emerging global talent, while Kindare https://www.kindare.com/ offers individuality at its eclectic best as "fictitious marriage of Coco Chanel and Sid Vicious".
Guys can make a Burlington Bertie bee-line for Simon Carter's https://www.simoncarter.net/ flagship store, renowned for vibrant shirts and jackets, amazingly technicolour as to make Joseph jealous. "Inside the store are pieces chosen personally by Simon that reflect his personality and taste." The Place London Men https://www.theplacelondon.co.uk/ meanwhile supplies a range of relaxed clothing and accessories with strong ties to Leathersmith of London diaries and notebooks.
Design quarter exhibits intriguing contemporary art at Dorothy Circus Gallery https://www.dorothycircusgallery.com/. "Step into a spellbinding gallery to enjoy pieces of fascinating USA-born movement known as low-brow or Pop, New and Magic Surrealism. Take a magic carpet ride to the Persian decadence of Rosewood Gallery collections". "With handmade carpets of unsurpassable quality, Rosewood Gallery https://www.rosewoodcarpets.com/ brings Middle Eastern indulgence to the village."
Bathurst Mews hosts intriguing displays at RNat5a http://www.robandnick.com/, named after resident artists Rob and Nick. "Explore camera-less photography, painting, installation, neon, sculpture and time-based media, continually pushing boundaries between them, often creating works not defined by one sense alone." Cross the road to Dellasposa https://www.dellasposa.com/ to observe "stimulating mix of works displaying mastery of contemporary artists worldwide. Through re-examining connoisseurship in our current times, explore new ways of looking at and thinking about art."
And head to Hyde Park Stables https://www.hydeparkstables.com/, among the last remaining converted stable courtyards in the capital's centre still fired by horse power. "We cater for people from four years of age and welcome clients of all experience levels, including those who have never been around horses." This 60-something. life-long stranger to the saddle, can confirm this family-friendly equestrian activity does exactly what it says on the tin.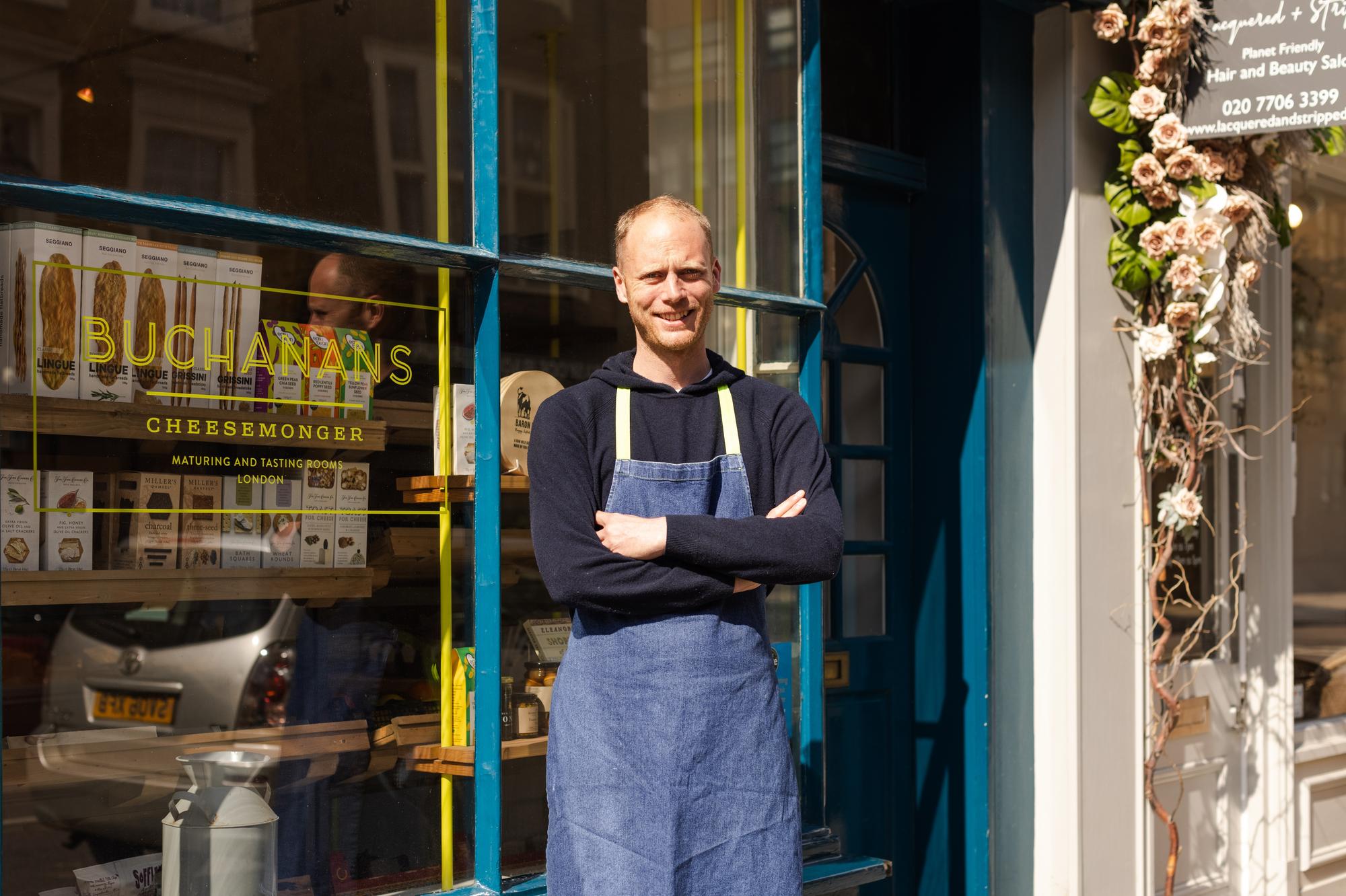 Say cheese!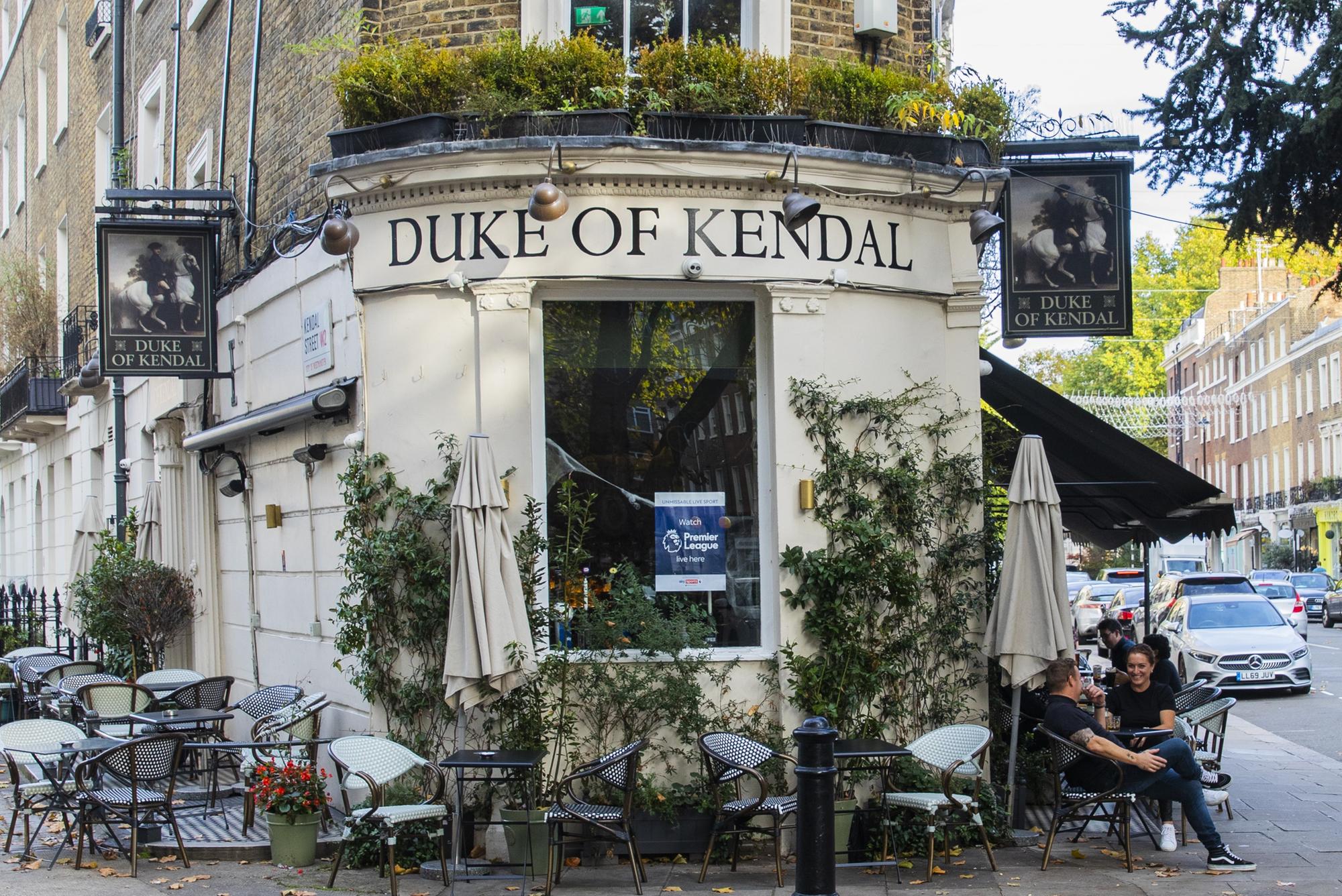 Inn crowd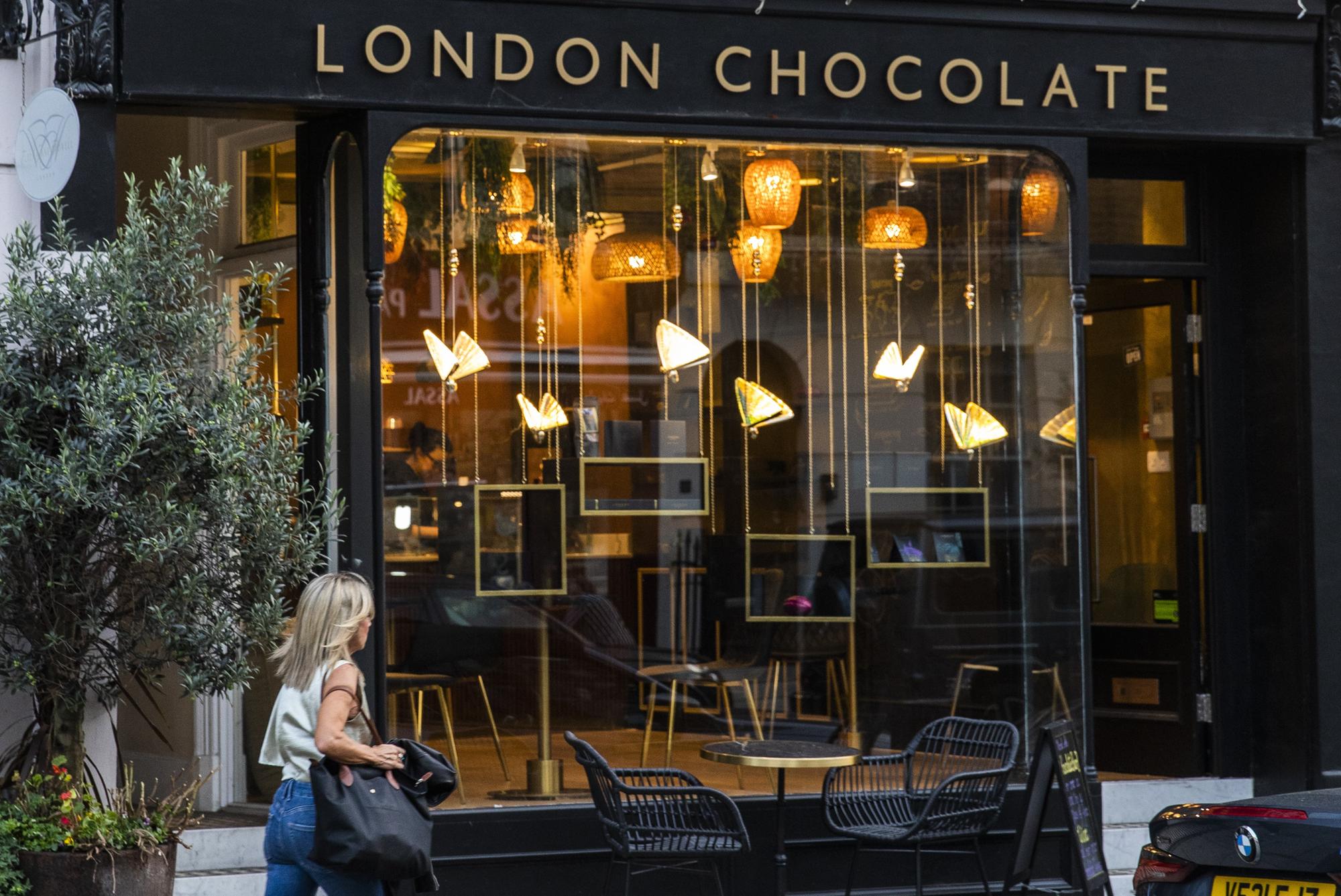 Sweet success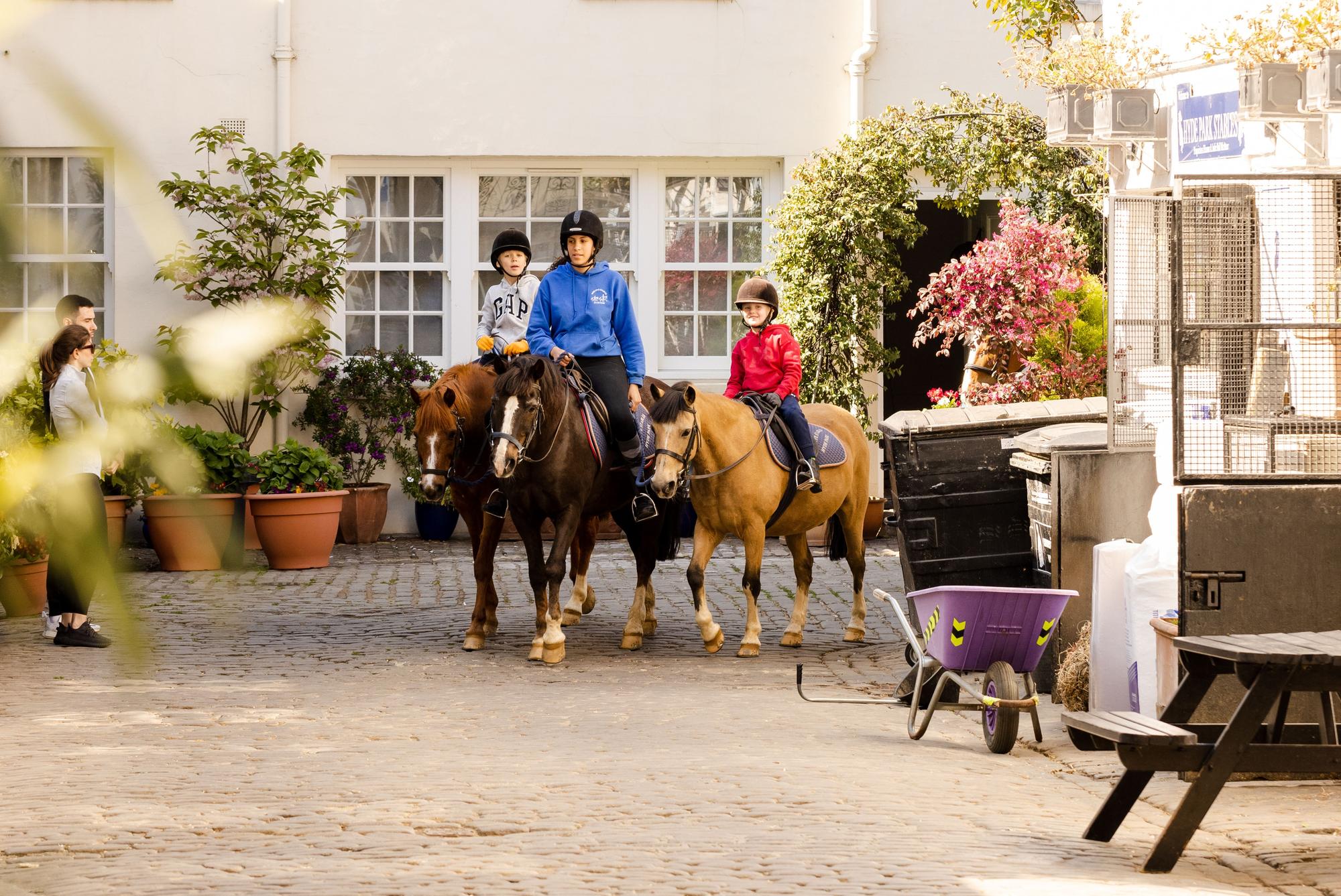 Horse power