Of course, all around Angus, local folk had been contributing to the war effort, giving up their aluminium pots and pans, along with their railings, to manufacture tanks and planes.
Much of that was simply propaganda to give people the impression that they were doing their bit and there are numerous stories that the railings were simply dumped.
The campaign to raise money for the Spitfire was the genuine article however and several fund-raising events were held. One starred Harry Lauder, then Scotland's best-known entertainer. As a boy, Lauder had been a half-timer at Burnside Mill in the town.
Other events included a boxing tournament at Gayfield, a concert by a Polish Army choir and a dance organised by the local police force.
Eventually, the sum of £5000, the amount needed to fund a Spitfire, was raised and the plane, a MkVb for those interested, rolled off the production line at Castle Bromwich in May 1942. Numbered EP121, it was given the name Red Lichtie in honour of the town.
Initially, the plane was allocated to No 501 (County of Gloucester) Squadron. From there, it served with several squadrons, including No 602 (City of Glasgow) Squadron. Quite why it was not allocated to a Scottish squadron initially escapes me but no doubt there would have been operational reasons.
On June 10, 1943 it was allocated to No 416 Squadron of the Royal Canadian Air Force. Just weeks later, the pilot, Sergeant W H Palmer found himself running low on fuel as he returned to his base. The plane stalled and spun into the ground. Palmer was injured but survived.
The Red Lichtie was not so fortunate, as it was found to be beyond repair and was scrapped. A full-size replica is on display at the Montrose Air Station Heritage Centre.
I would imagine that most readers are familiar with the term Red Lichtie for an inhabitant of Arbroath, or for their football team.
It's thought to derive from the use of a red light, possibly sited in the Abbey's round 'O' window, which guided boats back into harbour.
The base at Montrose was largely used for training during both World Wars, although operational aircraft were stationed there during the early years of WWII.
Among the squadrons at Montrose were 602 Squadron and 603 (City of Edinburgh) Squadron. Several pilots serving there had their first encounter with the enemy, generally bombers and reconnaissance planes, over the North Sea and eastern Scotland.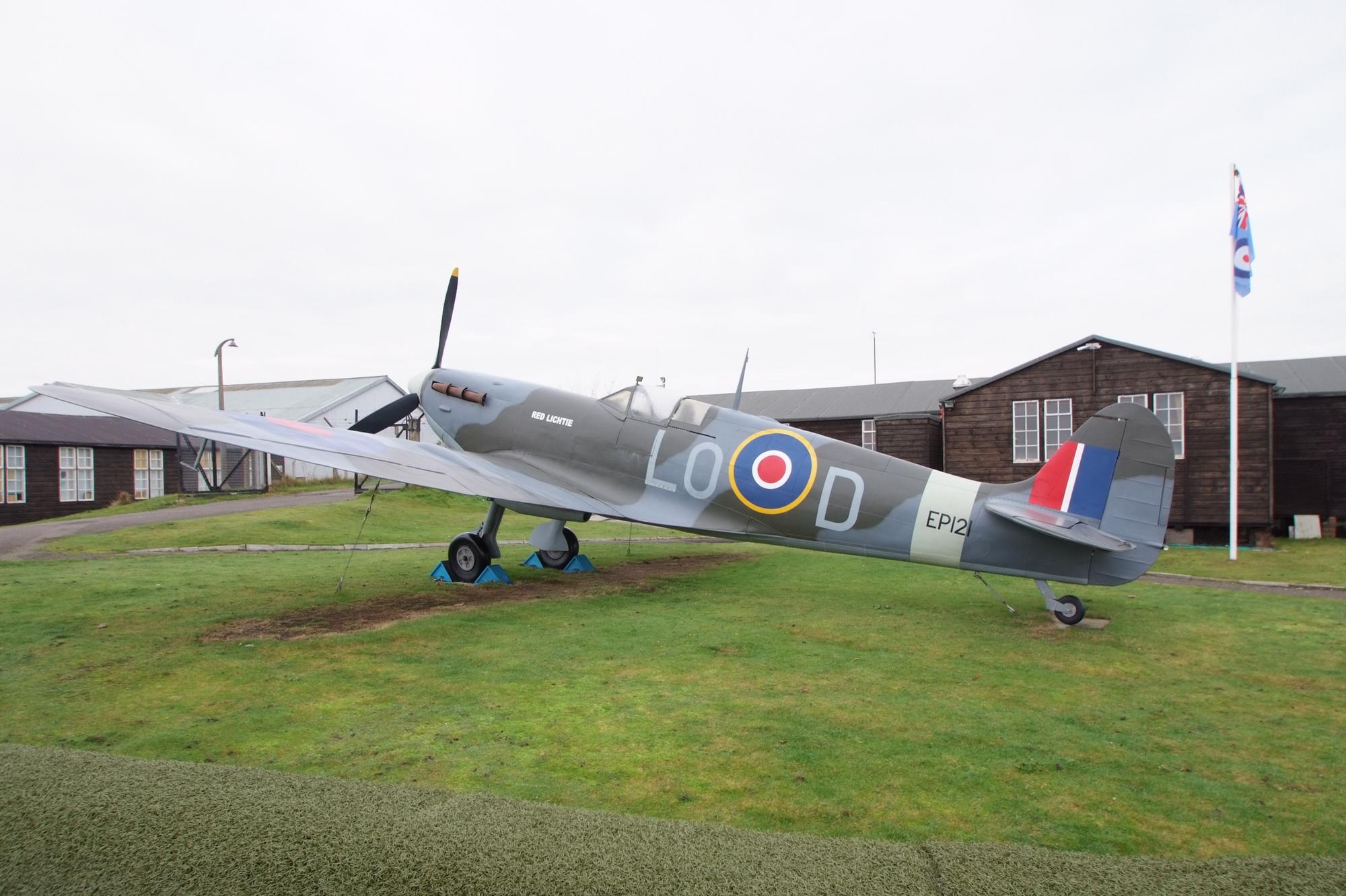 The replica Red Lichtie Spitfire, which is on display at the Montrose Air Station Heritage Centre.