Foxy is a stunning border collie who is full of love and adores having cuddles from her human companions. She is eager to learn and loves playing with her toys or getting biscuits.
Due to her breed, Foxy will require an active home where she can get plenty of attention and exercise to keep her happy and healthy. She can be quite nervous and is in need of some more socialisation. Any potential new owner will need to give her the time and patience she requires to show her that the world isn't so scary after all.
As she is still young and is not used to living in a home environment, she will require further house training. Unfortunately, due to the circumstances in which Foxy came in to the society's care it is unable to show her picture, but guarantees she is just as beautiful as she sounds.
Apply to give Foxy her forever home via the Scottish SPCA website: https://www.scottishspca.org/rehome-a-pet/10268-foxy-border-collie 4
Oscar loves to keep active, and enjoys nothing more than a lengthy game of fetch. During downtime, he entertains himself by playing with his toys, which he can do for hours on end!
Due to his fun-loving nature, he needs an enclosed garden with a high fence where he can run around and play. He enjoys his own company and couldn't live with any other dogs, small animals or children. While not essential, it would be good for Oscar to be rehomed with someone who has experience with Patterdale terriers, as he displays a lot of breed-specific traits.
If you can give Oscar his forever home, please apply via the Scottish SPCA website: https://www.scottishspca.org/rehome-a-pet/10267-oscar
Ginger and Angel are also seeking a new home with a loving family.
This loveable pair are only 11 weeks old and were born at the rehoming centre but have not attracted much attention since featuring on the Scottish SPCA website. The society is seeking an experienced owner who would find looking after them to be 'Guin-nae' bother."
Apply via the Scottish SPCA website at http://bit.ly/3EOrtyR.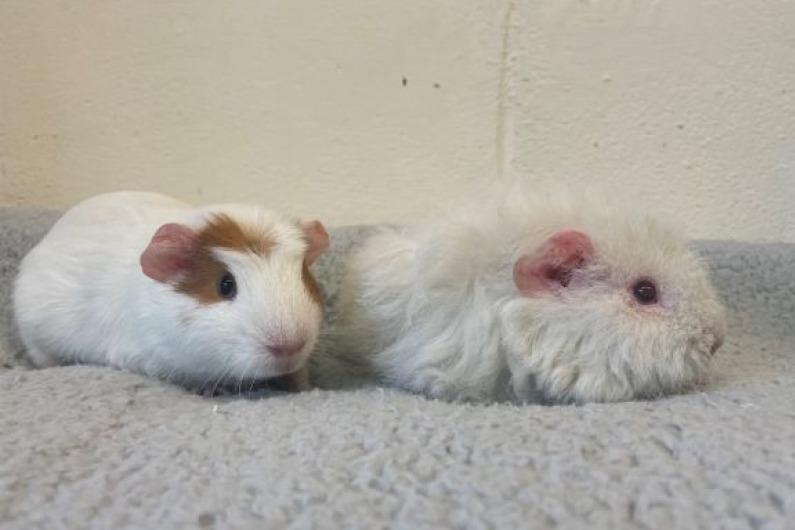 ​Ginger and Angel were born at the Angus rehoming centre and are still looking for a new owner.