A Glamis Treasury features contributions from many people with a connection to Glamis including the Strathmore family, members of staff, past and present, and the local community. Contributors were invited to choose a favourite item from the castle or estate and share its significance to them.
As the childhood home of HM Queen Elizabeth The Queen Mother, the Queen was a frequent visitor to Glamis, along with her sister HRH Princess Margaret, for holidays when they were children.
For the book the Queen chose a photograph from 1931 of the Strathmore family in the castle's drawing room celebrating the Golden Wedding anniversary of the Queen's grandparents, Claude and Cecilia, the 14th Earl and Countess of Strathmore and Kinghorne.
In the photograph, a five-year-old Princess Elizabeth can be seen in the front row holding a teddy bear. Princess Margaret is a babe in arms sitting on her mother's knee with the Duke of York standing behind.
Compiled by Glamis Castle Archivist Ingrid Thomson, the book features objects ranging from photographs and paintings to furniture, gardens and animals. Each item celebrates the castle's rich history through people's personal experiences and memories.
The book was commissioned as part of the celebrations to mark the 650th anniversary of the granting of the Thanage of Glamis by King Robert II to Sir John Lyon in 1372. The creation of the book has been a labour of love for Ingrid, who has been working on the project for two years.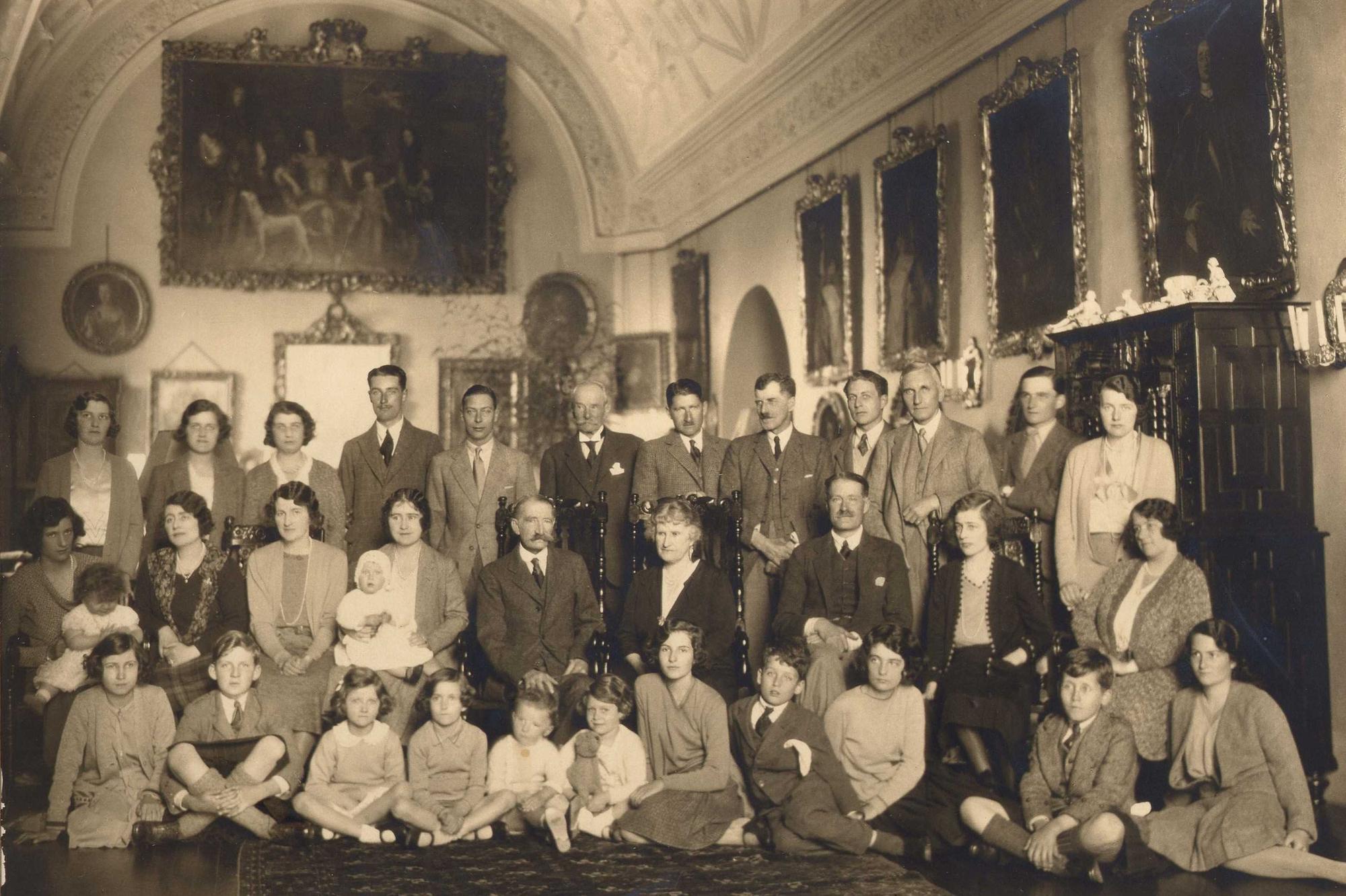 The photo chosen by the Queen, of her grandparents and family at the earl and countess's Golden Wedding celebration in 1931.