During his trip to the county, Lord Wallace spent time at various organisations and groups as well as some of the local churches in the area. Accompanied by his wife Rosie, Lord Wallace met with ministers at their churches in towns across the area to learn about their outreach activities.
Lord Wallace's first official engagement was at Old and St Andrew's Church in Montrose where he took to the pulpit as guest preacher.
The service was followed by Souper Sunday lunch in the hall afterwards with members of the congregation and representatives from other local organisations. Souper Sunday is a special act of worship led by church elders to raise awareness of the many issues around HIV and money to fund support initiatives.
Lord Wallace also visited Montrose Port Authority, Seagreen Renewable and Dorward House care home.
In addition to the Montrose stops, Lord Wallace and his wife spent some time in Forfar visiting local churches in the town. The official 10-day tour was packed with a full and important itinerary, taking Lord Wallace to a number of landmarks and organisations in Arbroath and Kirriemuir. The Moderator also visited Carnoustie and met with members of local groups including the Food is Free Community Garden project, Carnoustie Memories and Cycling without Age -a charity which takes older people and those with limited mobility for rides on trishaws. Lord Wallace and his wife Rosie were given a short ride on one to let them experience it for themselves.
Lord Wallace said: "Presbytery visits offer a wonderful opportunity for Moderators to see first-hand, the life of the local church and to offer encouragement and support to members and the wider communities they serve, but it is also an opportunity to learn."
He added: "It was a privilege to hear the stories of congregations, communities and people and share in just a little of their journey in faith."
Rev Dr Ian McLean, Clerk to the Presbytery of Angus, said: "We were delighted to welcome Lord Wallace to Angus. It was an opportunity to illustrate the Church's interest in the life and work of the people of Angus as a whole."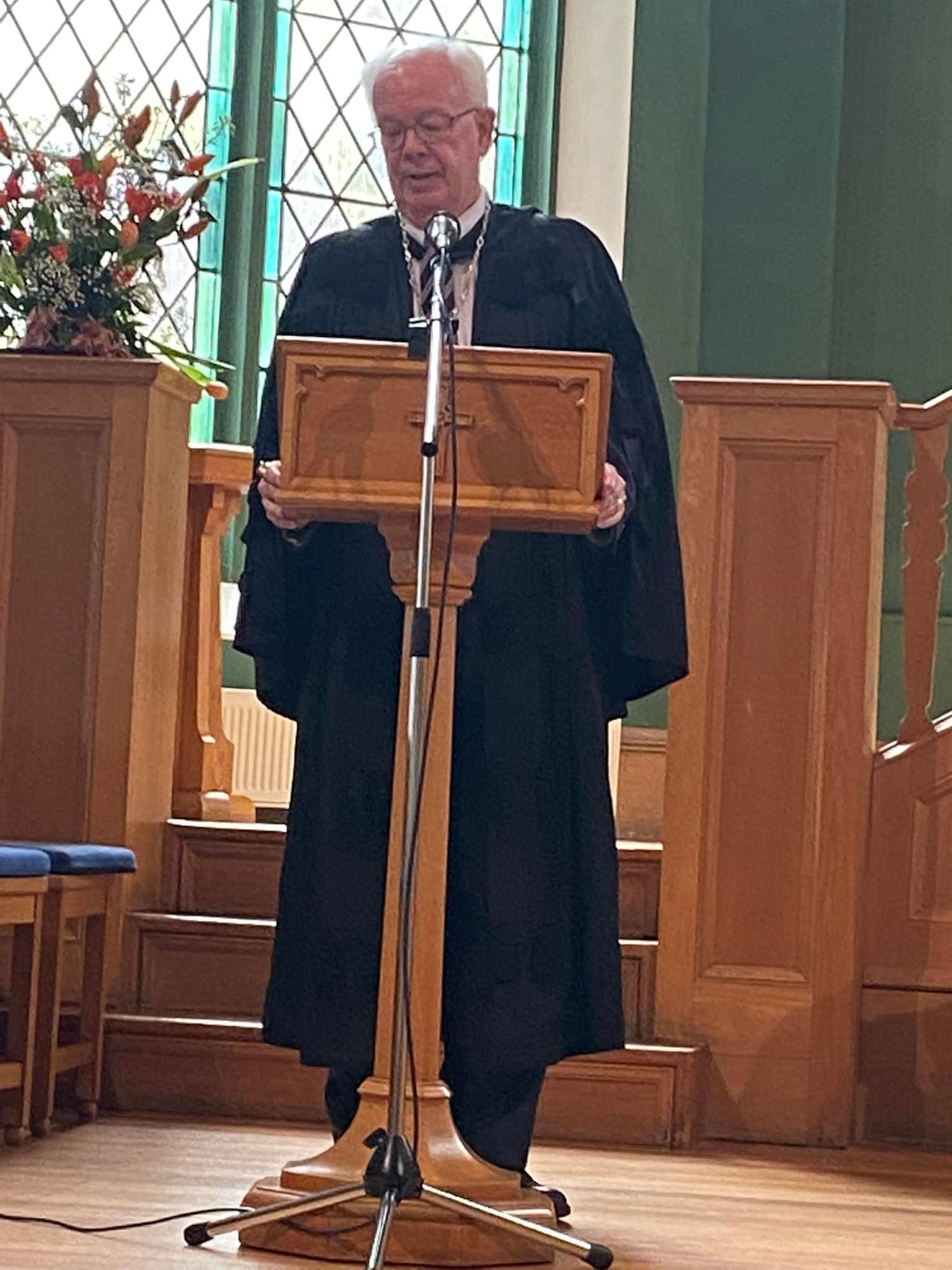 Lord Wallace in Montrose.