After the success of being crowned a Scottish finalist at this year's L'Oréal Colour Trophy the good news keeps coming for the Forfar and Arbroath salons. Director and salon owner Marie Ramminger has been announced as a finalist in the Creative Colour category at this year's Colour World Genius Awards.
Marie's dazzling creation has already impressed the judges to get this far and she's hopeful of winning the top prize. She has made the final six in the competition and the awards will be held in London later this month. Marie said: "I created this look using knowledge I gained during my Wella Colour Master degree. We only ever use the very best products in the salon. Quality products and good teamwork is what helps us to create fantastic looks, not only for competition work but also day to day on our clients."
There was further cause for celebration as Dream Hair has also been recognised as one of the most creative salons in the country, being named as a finalist in prestigious The Salon Business Awards 2022.
Marie said "It's only May, and I can't believe how much we have achieved already. Both salons are so busy day to day with clients that all the extra work on the awards has to be done in our own free time.
It's worth the effort to keep growing the business and to maintain the salons' reputation as one of the leading hairstylists in the country." Marie added: "These achievements are not for the faint hearted. You need drive and stamina. I work on the shop floor full time then easily pack in another 20 hours or so to push the salon forward."
Her hard work continues to pay off for Marie and that of her team at Dream Hair. This year, Marie became part of the Fellowship for British Hairdressing and also a founding member of the Errol Douglas MBE Club. Marie said: "The Fellowship and Errol Douglas MBE club give me the ultimate learning experience in every aspect of the industry. It all boils down to teamwork in this salon and we all strive to ensure that every client's experience is a five star one." She added: "All the awards we enter are judged by the best in the industry so you can imagine the pride I feel to get a pat on the back from stylists I've looked up to my entire career".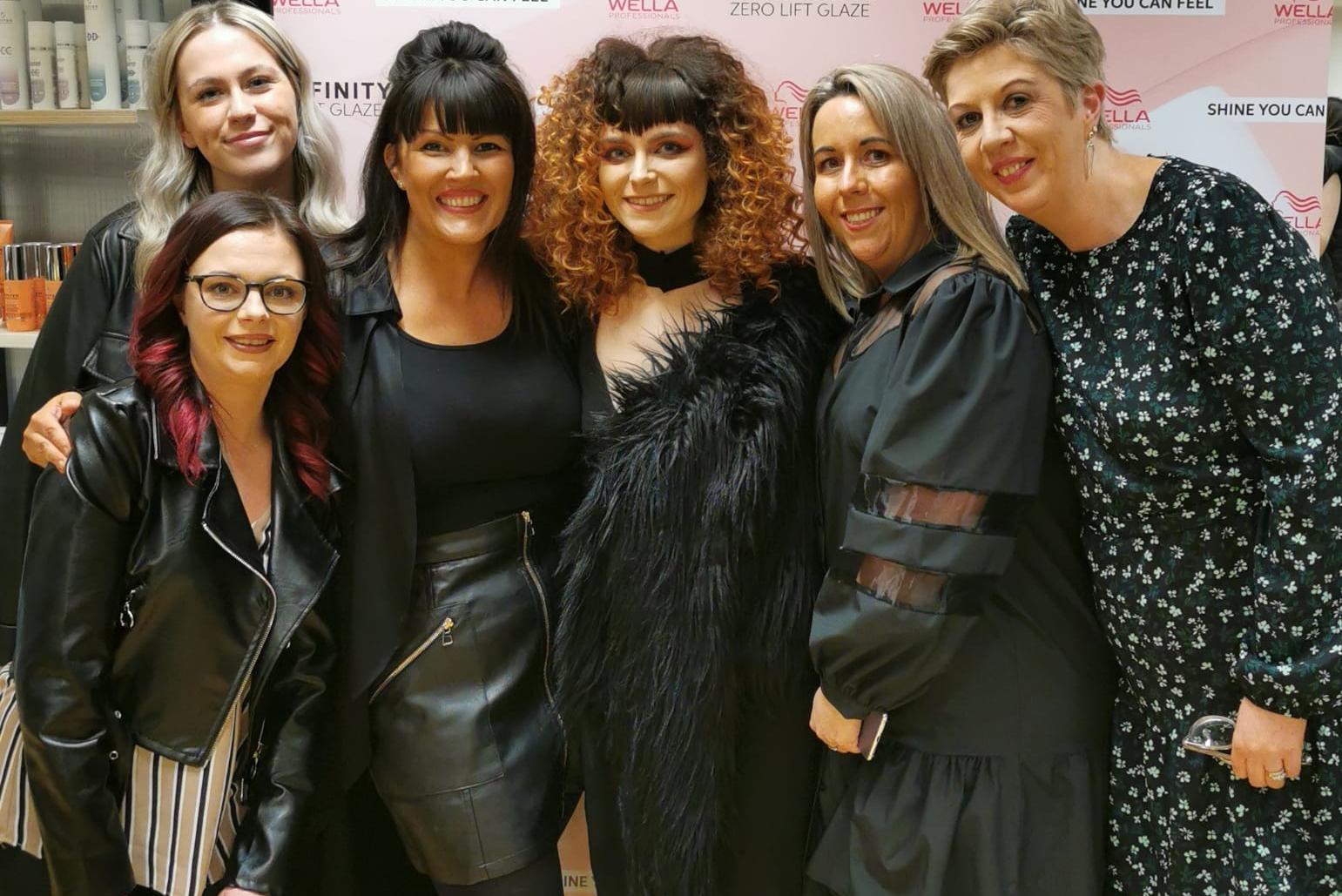 Dream team...Marie Ramminger and her stylists continue to put Angus on the map with their competition success.