More than 50 pupils from Timmergreens and Muirfield Primary Schools in Arbroath created a series of printed lantern designs, supported by local artist Kristina Aburrow, for the lantern parade held at the Memorial Chapel, formerly the Mortuary Chapel, on Sunday.
The event called, All aglow, gave those attending a unique opportunity to see inside the building at dusk full of glowing willow lanterns.
Commissioned by Patrick Allan Fraser in memory of his wife Elizabeth, who died in 1873, the chapel took nine years to build and, when complete in 1882, was gifted to the people of Arbroath.
The event was organised by Hospitalfield, as the first in a series created to share the chapel with the wider community. The building is to be restored and made more publicly accessible as part of Hospitalfield's Future Plan capital development programme.
Lucy Byatt, Hospitalfield director, said: "Built by local craftspeople using sandstone from a nearby quarry, its design showcases the best of the Arts & Crafts movement. We are delighted to be able to showcase this unique cultural asset which Patrick Allan Fraser gifted to the town of Arbroath and look forward to hosting more public events to widen the appreciation of this very special space."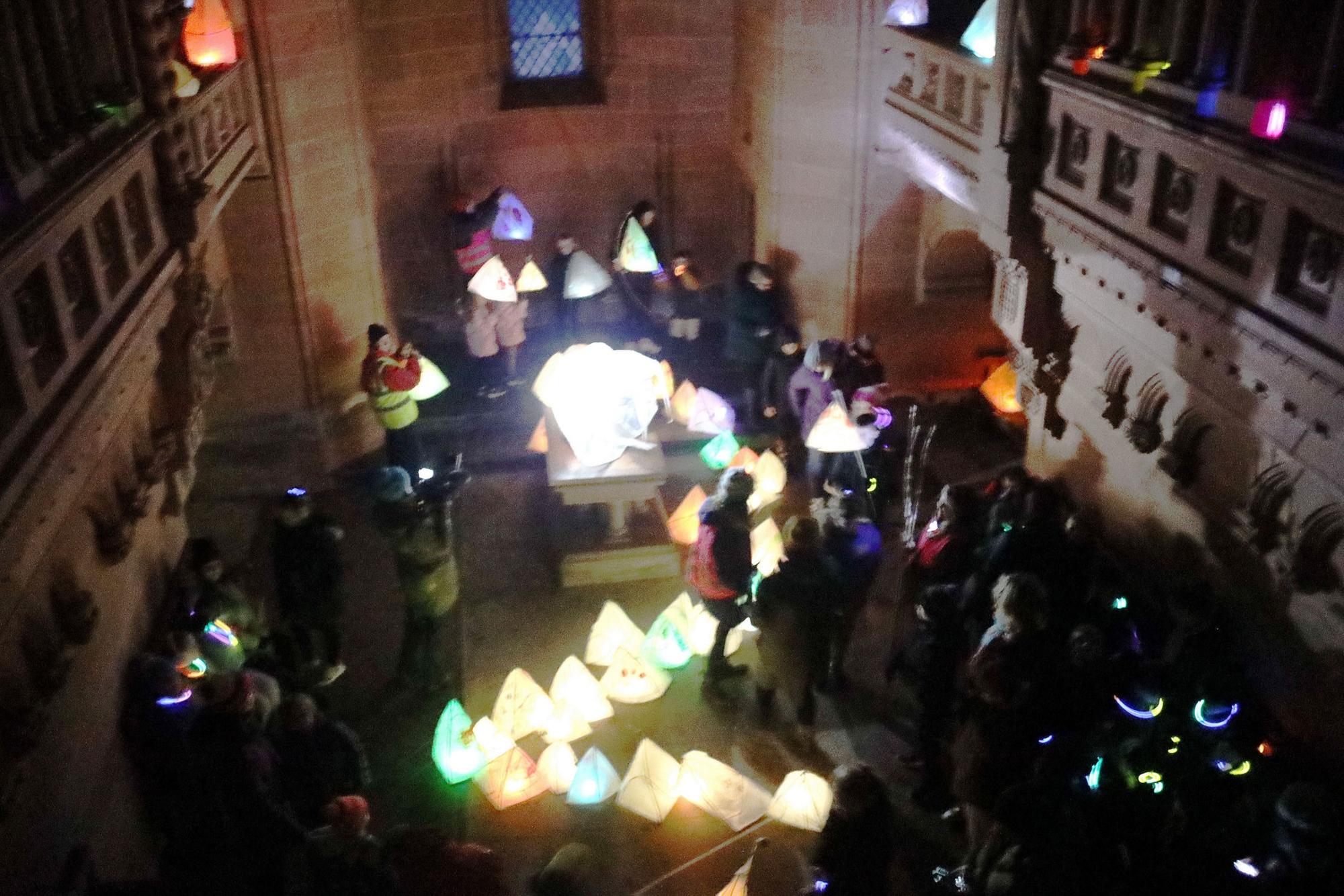 ​Pupils led the procession to the chapel. (Wallace Ferrier)