Jarvis is a handsome border collie, very active, very true to his breed and will require an owner who has lots of border collie experience.
He is very intelligent and always on the go. Any potential adopter will need to keep him active and provide the mental and physical stimulation he needs to remain happy and healthy. Jarvis is very loving and although it can take him a minute or two to warm to new people, once he does he is always ready for some attention.
Jarvis shows signs of being reactive towards traffic, however he has been responding well to his training programme and is improving every day. Any potential new owner will need to continue this training. He socialises well with other dogs and he could potentially go to a home with another canine companion pending a successful introduction at the centre.
If you can give Jarvis a home, apply via the Scottish SCPA website: https://www.scottishspca.org/rehome-a-pet/9539-jarvis.
Fester is a beautiful bunny who loves nothing more than exploring his surroundings, munching on hay and having a good nap. He can be a little nervous when being handled and prefers to keep all four paws firmly on the ground. He has come out of his shell since arriving at the centre and is now bright and lively.
As Fester is still young and could grow larger, he will require a setup that is big enough for him to explore and has plenty of enrichment to keep him entertained. If introducing Fester to the outdoors, his new family will need to give him time to get used to the colder weather and acclimatise, especially over winter.
He could potentially live with children who are comfortable handling rabbits, although always with adult supervision, and be integrated into an existing setup with a neutered female rabbit. Fester will be required to be neutered when he reaches the required age. If you can give Fester a home, apply at https://www.scottishspca.org/rehome-a-pet/9511-fester.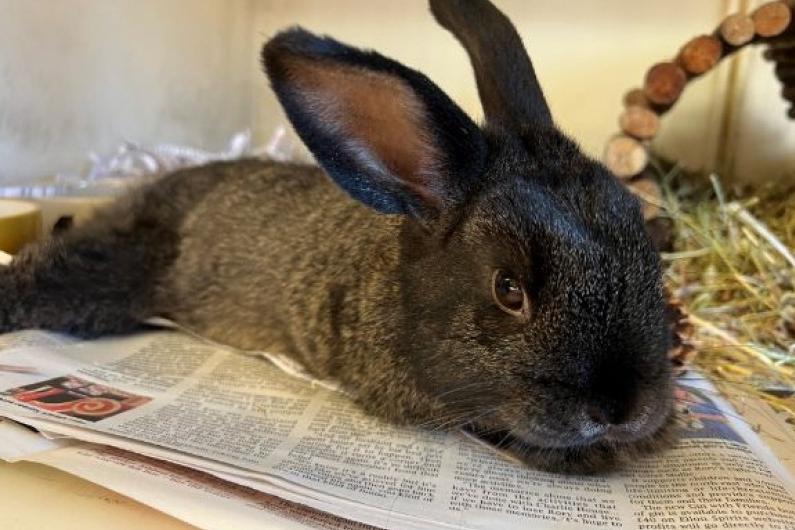 Fester the rabbit is inquisitive and will need a set-up big enough for him to indulge his curiosity.
If you can offer a home to a pet, please get in touch with the SSPCA's local branch.