Meeting Centres are designed to support people with mild to moderate dementia and their families. They are well established in the Netherlands where they have been very successful in improving the quality of life experienced by their users and their families.
The model has also proved itself in Angus through the work of the very successful Kirrie Connections Project.
Work towards establishing a Meeting Centre in Forfar began in the autumn of 2021, as part of a wider initiative to expand the number of Centres in Angus. Since then, volunteers, agencies and local businesses have been working together to help turn the Centre from idea to reality. The work has been coordinated by Strathmore Cricket Club, but the club very much sees this as a collective community effort and is keen to involve as many people as possible.
The meeting will update people on work that has already been done to advance the project. It will also offer an opportunity for people to influence future development and have their input on some key decisions. The Cricket Club is keen to see as many people as possible come along.
A spokesperson told us: "We are approaching a very important stage in the development of the centre. We hope to be open to the first members before the summer and need to be confident that the project is moving in the right direction. Shortly after the meeting the club intends to reach out to people living with dementia and their carers and invite them to consider whether becoming a Meeting Centre member would be a support to them. Before we do that, we would really appreciate input from potential members on the plans that we have. It would therefore by great to see them along at the meeting."
There is no need to book, people can just turn up on the night. However, the club would like to have some idea of numbers likely to attend. Anyone interested should email strathmorecc@hotmail.com.
The spokesperson added "The meeting represents an important landmark on the journey towards opening a Meeting Centre in Forfar and an opportunity to be part of the development. We hope that as many people as possible will come along to share in the achievements to date and contribute to further development".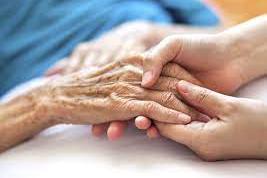 Excellent progress has been made.