And in a further sign of normality returning to the village, the annual flower show, which the group runs under the auspices of the Edzell Village Improvement Society (EVIS), will make a welcome return next month after an enforced absence.
Garden group member Heather Gow said, however, that the team has been far from idle and still works hard to maintain the village's planters in a healthy condition throughout the summer months and year-round.
The group, which was founded in the 1980s initially to spruce up Edzell for entry to the Britain in Bloom competition, is voluntary and entirely self-funded.
Members also propagate and grow their own plants to use in their work, some of which will be for sale this weekend at a stall outside the planning on having a small plant sale this weekend outside Edzell 'Tweedie' on the main street.
Heather said: "We continue to work quite hard, and it's a big commitment taking on all the planting and watering over quite a few months.
"We have between 15 and 20 members, who all do different things, but we carry out the watering on a rota basis. We also recently got a polytunnel so we can raise plants, and we're hoping to sell some over the summer as we have quite a lot.
"We keep things going as much as we can, and some of the tubs are planted with perennial plants to keep a bit of interest over the winter."
With thoughts now turning to the flower show, which will be held in the Inglis Memorial Hall on Sunday, August 14, part of Edzell Gala Week, schedules have now been distributed and are available from local shops.
Heather continued: "The flower shows have had a bit of a drop in attendance, but we're pleased to be back and to welcome everyone this year."
The group is also keen to recruit some new members to help with the continuing work of keeping the village looking good for both residents and visitors. No gardening experience is necessary, as members are more than happy to share their knowledge. Anyone wishing to volunteer can get in touch via the EVIS Facebook page.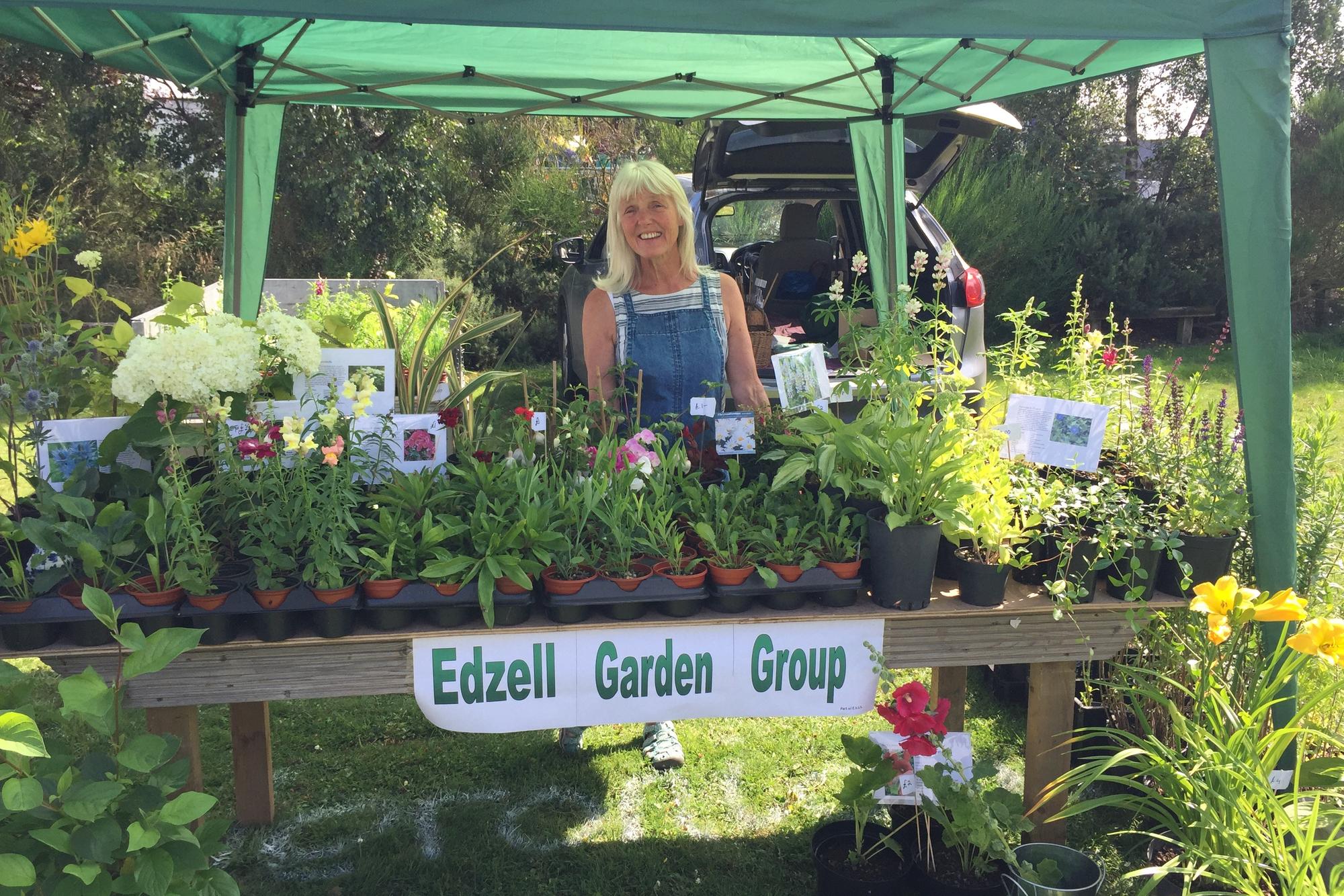 Member Veronica Engel is pictured raising funds for the group.