If nostalgia is your thing, there will hardly be a dry aisle in the house as readers get to grips with 'The Grocer's Boy Gets Down to Business' which deals with the latter part of Robert's career in the grocery distribution trade.
Robert's first book, 'The Grocer's Boy: A Slice of His Life in 1950s Scotland', which was published in 2018 talked about his eventful childhood in post-War Scotland, drawing on fond memories of family and friends, and the many people who helped to shape his early life.
It also recounts his adventures in retail as he progressed from humble beginnings as a delivery boy for the famous William Low grocery firm, all the way to becoming the youngest manager in the company's history at just 19.
Two years later he followed up this success with 'The Grocer's Boy Rides Again' which dealt with his role as manager during what was to be a tumultuous era of social change in the 1960s, not least because the traditional grocery business was going through major changes with the dawn of the supermarket.
In his new book, Robert reflects on the many changes that took place in the sector between the 1970s and the turn of the century as he considers the distributive trades revolution that took place. Through anecdotes and personal recollections, he discusses an eventful period in grocery distribution. From the social and economic turbulence of the 1980s to the ruthless competitiveness of the 1990s, Robert witnessed sweeping changes in the industry which would transform the way companies did business.
The book, released last week, is published by Stirling's Extremis Publishing, who oversaw the publication of the first two entries in the series.
Julie Christie, director, said: "We are always delighted to work with Robbie, and are so pleased to have made possible his ambition of detailing his story of a professional life that was packed full of surprises and unexpected changes throughout the decades of his work in the food wholesale and retail industries.
"It is an amazing accomplishment to see the final part of the series come to life for his many fans."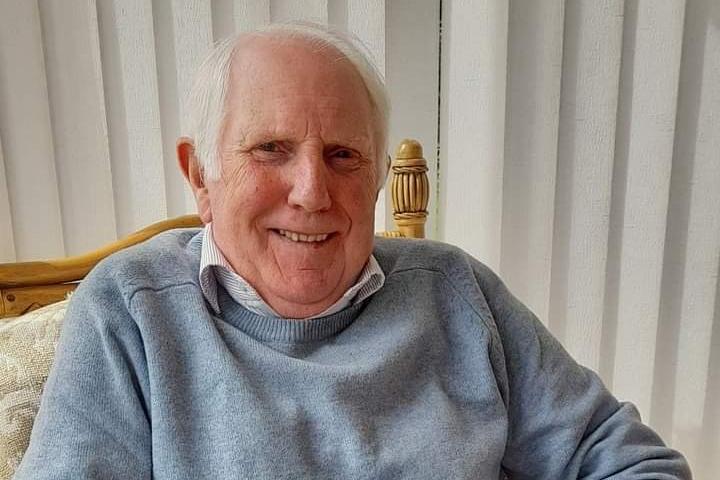 Robert's career spanned decades of change in the grocery industry.