Russell is a beautiful black rabbit, an independent boy who enjoys exploring. He is a little nervous when being handled so would benefit from a confident and experienced owner to continue with his handling in his forever home.
Like most rabbits, he much prefers keeping all four paws firmly on the ground.
He does have a medical condition which will not be covered by any insurance, which must be taken into consideration before applying. Although he is currently not on any medication for this, the Scottish SPCA cannot guarantee he will not need medication in the future.
Russell has been neutered and he could potentially live with another rabbit in his new home with slow introductions. Separate accommodation will be required for both rabbits during the bonding process and any potential new owner is advised to research the bonding process before applying.
As Russell is a lionhead crossbreed, he does have a long-haired coat which will require regular grooming.
Russell will require a large setup, with plenty of space. He will also need plenty of enrichment to keep him entertained.
He is currently used to living indoors, therefore will require an indoor setup in his new home initially but, once the warmer months come, he may be able to live in an outdoor enclosure.
If you can give Russell his new home, please apply via the Scottish SCPA website: https://www.scottishspca.org/rehome-a-pet/10149-russell.
Linguine is a beautiful corn snake looking for a permanent home.
They can be quite skittish and tends to like their own space while in their vivarium, but once out and being handled they become more calm.
Staff at the centre feel with time and handling in their new home Linguine will relax more and more.
The charity is seeking an experienced home that has a large vivarium with plenty of enrichment, suitable heat and lighting sources.
If you can give Linguine their new home, please apply via the Scottish SCPA website: https://www.scottishspca.org/rehome-a-pet/9970-linguine.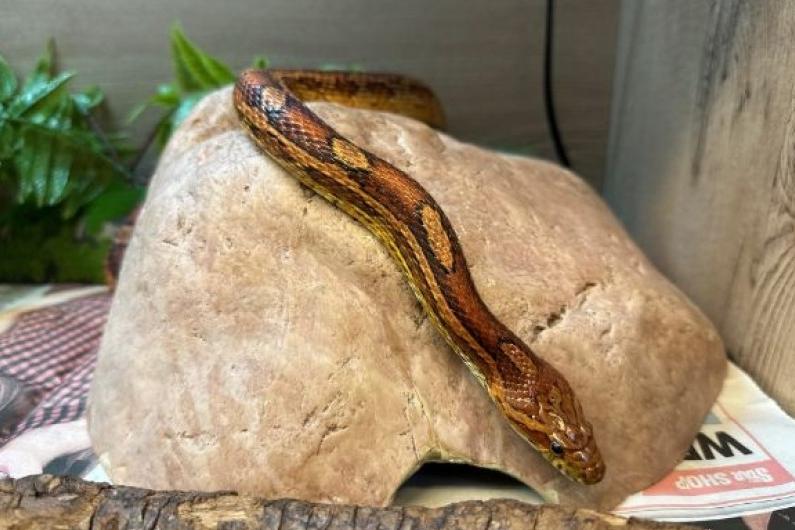 ​Linguine the corn snake will need plenty of enrichment and careful handling.