The public artwork, at Beach Crescent, takes the form of lifeboat davits, the arched cranes that hold emergency boats on larger ships, which create an archway framing a view towards the life boat station.
Among the VIPs on hand to help unveil the work, which also echoes the shape of the swans that are a regular feature of the area, were Mark Flynn convener of Dundee City Council's city development committee, Robin Smith MBE former crewmember of the lifeboat Mona and Peter Hay current coxswain of the Broughty Ferry lifeboat.
Cllr Flynn said: "It is crucial that we not only ensure effectiveness and value for money when delivering flood protection for our coastal communities but also that any scheme is attractive and in keeping with the buildings and streetscape around it.
"The inclusion of relevant and engaging public art is part of that process and I am delighted to see the sculpture unveiled in its context today for the first time."
Mr Hay said: "It's great to see not just the practical side of the scheme, which allows us as a crew better access to the lifeboat station, but also to see the work of the lifeboat in the Ferry down the years commemorated in such an outstanding way."
The area's first lifeboat was established at Buddon Ness in 1830, with the Broughty Ferry lifeboat station being opened just under 30 years later making it the first inshore lifeboat station in Scotland. Since then 12 all-weather lifeboats have stationed there, each of which is named on the sculpture.
The station currently has a Trent class all weather vessel, the Elizabeth of Glamis, aided by an inshore D class lifeboat called Oor Lifesaver, both of which are crewed by local volunteers.
As work on the £15.5m Broughty Ferry Flood Protection scheme nears completion, the sculpture forms one of the final parts of the Scottish Government, SUSTRANS and Dundee City Council funded project.
Work started three years ago with the specification and design produced by Dundee City Council's in-house structural and civil engineering teams.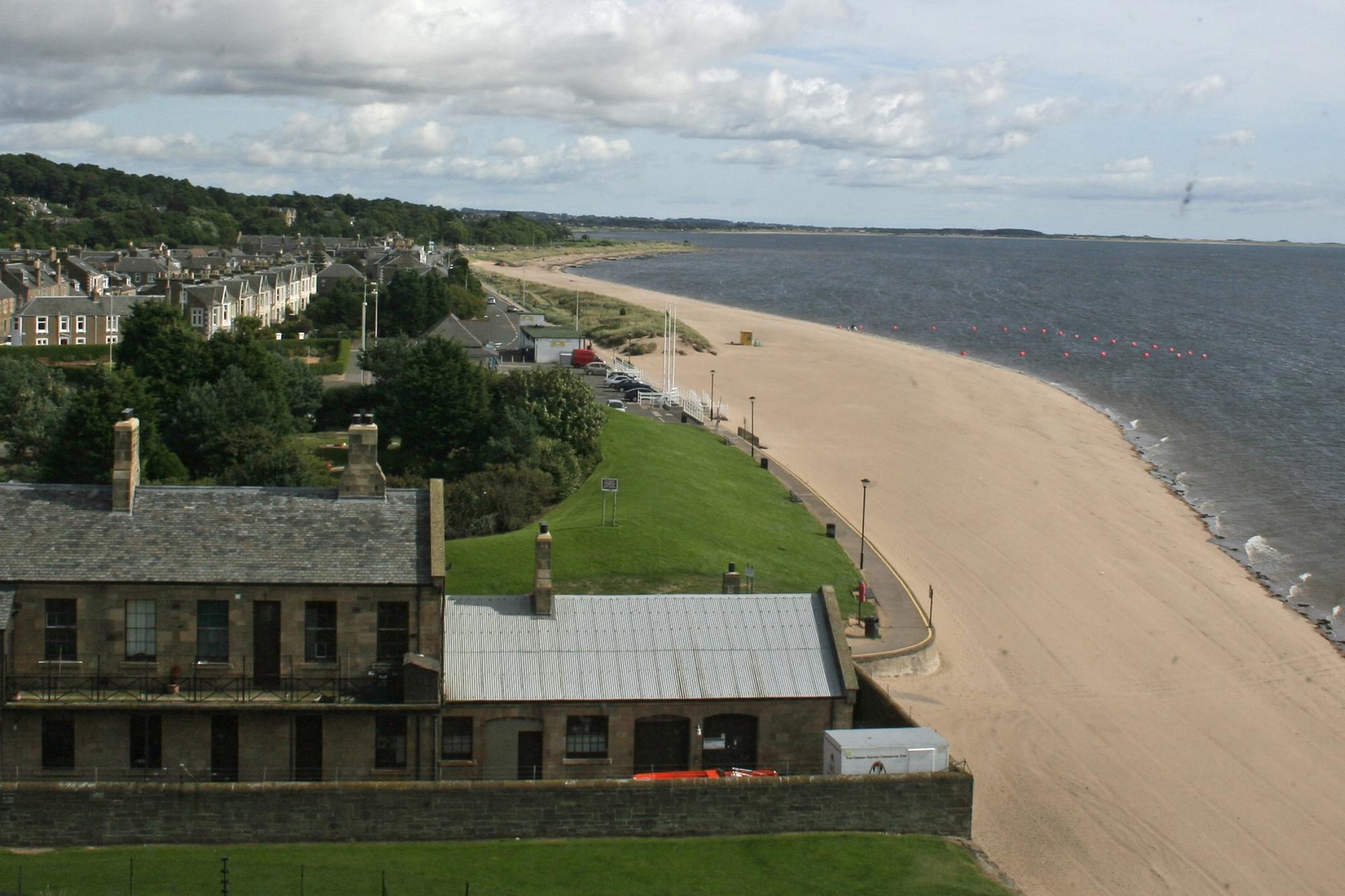 The work has been included in the town's flood prevention scheme.