Written by National Museums Scotland aviation curator, Ian Brown,'Radar in Scotland: 1938-46' features a unique blend of technical and social history to describe how Scotland's radar chain operated, how radar information was processed and used for the country's defence and what life was like for those who lived and worked in these mostly remote sites.
The history of each of Scotland's 93 sites is explained and accompanied by a series of first-hand accounts from servicemen and women who were stationed there. Photographs of many of these secret sites are featured, including a number previously unpublished.
Radar was a relatively new technology at the start of the war but it evolved rapidly and soon came to play a central role in the conflict. Radar's connections with Scotland go back to the origins of the technology when Scot James Clerk Maxwell calculated the theoretical existence of radio waves in 1864.
Sir Robert Watson Watt suggested in the early 1930s that radar could be used for detection and worked hard to endorse it as a sound programme for Britain's air defence. It later played a vital role in the RAF's victory in the Battle of Britain and in the detection of shipping and surfaced U-boats attempting to enter British waters.
The book has been a passion project for Ian. Based at East Lothian's National Museum of Flight at East Fortune, itself a historic former Second World War Two airfield, he has spent 35 years painstakingly researching official records and first-hand accounts to bring together a unique and important record.
He said: "We owe an enormous debt of gratitude to the servicemen and women and scientists who developed and operated Britain's radar-based warning and control systems.
"They were able to identify the potential of the technology and to apply it in a way that created a complete air defence system. I've long been fascinated by the technical and social aspects and hope that this book will help to explain the important role that the stations and the people who worked in them played in the outcome of the war."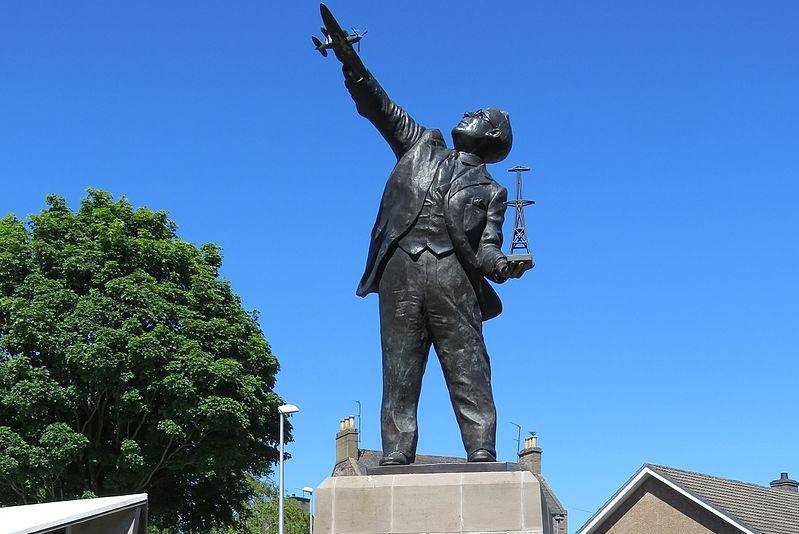 The memorial to Sir Robert Watson-Watt in Brechin.