The curling champion joined ANGUSalive chief executive Kirsty Hunter in officially launching the new facility, which is part of a wider £900,000 investment programme to improve ANGUSalive sports centres across the county.
Brechin City players, with manager Andy Kirk and assistant manager Stephen Simmons, also took the opportunity to view the improvements
Brechin's new gym has been redesigned to maximise floor space; create an all-encompassing lifting, functional fitness and group training space and feature new state-of-the-art equipment and technology.
It includes new functional training zone and kit, including ski rigs, assault bikes, boxes and kettlebells; new fixed resistance and cardio zone with state-of-the-art Life Fitness equipment such as treadmills, cross trainers, bikes and the latest fixed resistance machines.
The strength zone features new free weights, half rack, smith machine and plate loaded machines.
In addition the new space offers extensive entertainment options and all the connectivity from fitness apps that you'd expect.
Ms Hunter said: "The sport and leisure industry is always evolving with new trends and technology releases and it's important we keep up in order to be able to continually attract people through our doors - to not only use our spaces but also enjoy keeping active with us.
"This is only the start of a programme to invest in our sport and leisure venues which I hope will go some way to help retain our current users but also attract new members to enjoy the health and well-being benefits our services bring."
Hailey, who also received an MBE in the Queen's Birthday Honours, added: "The layout, colour zones, funky lighting and top of the range equipment helps create a fantastic atmosphere and is very much a place people will come to meet with friends and work out. It helps the space feel less intimidating, and I know that women can sometimes feel this way in gyms."
Details on the programme can be found at www.angusalive.scot/news.
Other improvements includes the redevelopment of Montrose Sports Centre's gym, which will see new equipment, training zones and audio and visual solutions installed. The dance studio at Arbroath Sports Centre will soon be fully refurbished with large screen and fitbox, state-of-the-art sound and lighting technology as well as refreshed décor and air conditioning units. Carnoustie Sports Centre has also benefited recently from upgraded gym equipment including treadmills, upright and recumbent bikes, AMTs (adaptive motion trainers) and fixed resistance machines with further improvements in the pipeline.
The investment for the programme will come from funds set aside within the trust's Renewal and Repair Fund (R&R Fund) which the charity has made annual contributions towards since it was established in 2015. The Fund is critical to the success of ANGUSalive by ensuring that it can reinvest in its services to continue to offer a high-quality customer experience to local communities.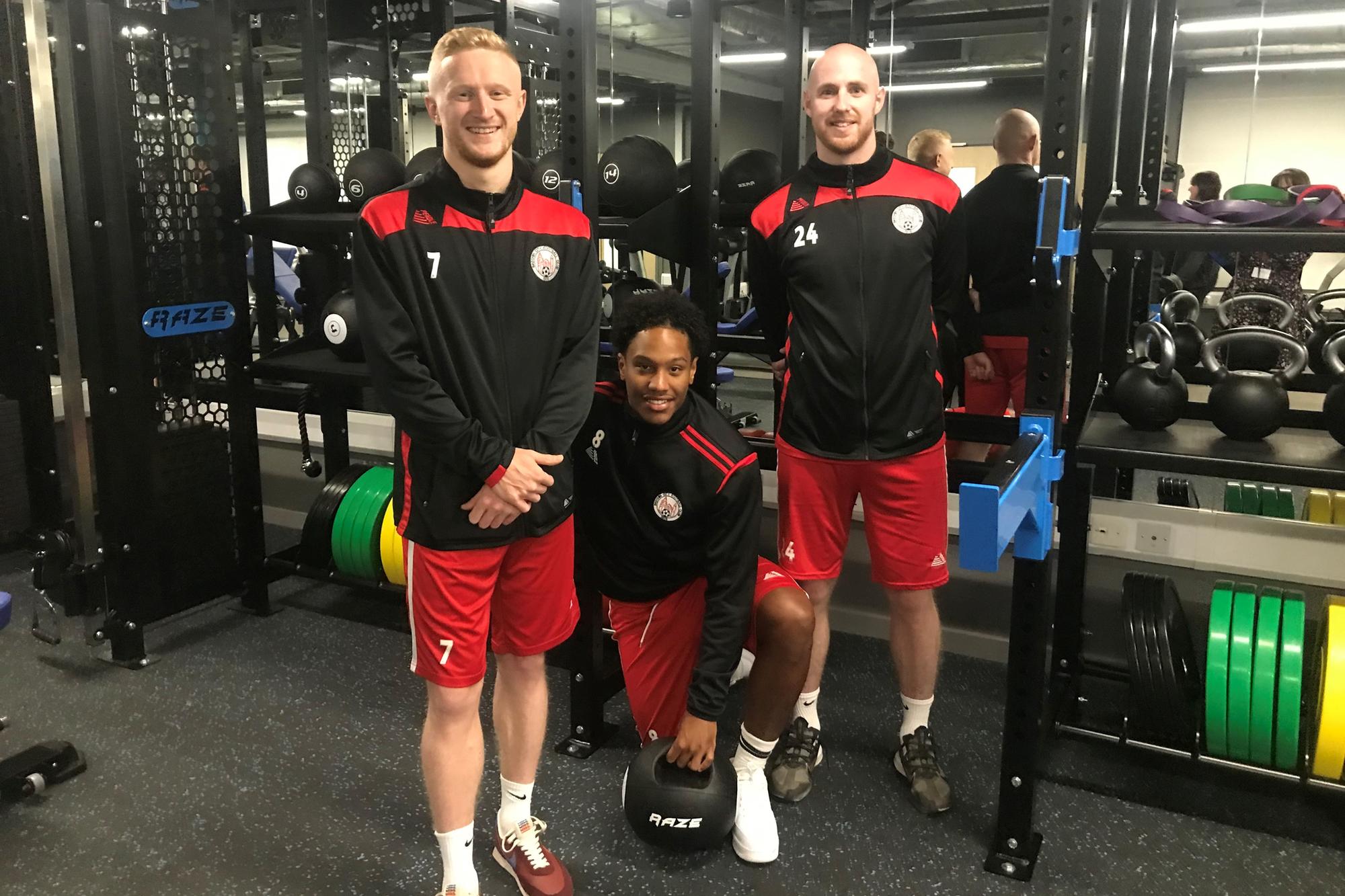 Brechin City players Marc Scott, Seth Patrick and Euan Spark.