In support of Visit Scotland's Year of Stories 2022, Visit Angus' Year of Stories Festival, provides a packed programme of events and family friendly experiences, centred around the area's compelling historic and modern tales. The festival, aiming to boost visitor numbers to the area, includes an array of unmissable events, each with unique stories to be heard in Angus' acclaimed locations.
Many of the events are free, taking place in museums, heritage sites and other visitor attractions. Experiences include talks and readings from Scotland's talented writers Polly Pullar and Jess Smith and storytelling from nature and wildlife experts.
Angus Council Communities Convenor Cllr Mark McDonald, said: "As we continue to embrace life post-pandemic, we're delighted to support tourism events drawing visitors to the area showcasing the incredible variety of venues and attractions in Angus and assist as we strive towards economic recovery. The Year of Stories Festival has the potential to attract a wide audience and increase the visitor numbers coming to Angus."
Shona Murray, Visitor Services Supervisor at the National Trust for Scotland, said: "We're thrilled to be taking part in The Year of Stories Festival, by celebrating one of 18th century Scotland's most iconic writers and poets - Violet Jacob. This is just one of the remarkable stories and people to have come from Angus roots and we're looking forward to embracing the many experiences and learning more fascinating stories revealed through The Year of Stories Festival."
Angus Council Communities Convenor Cllr Mark McDonald, said: "Throughout the area, there are an abundance of tales to tell, combined with a host of fun and unusual activities for all ages. I have no doubt that our remarkable heritage, local legends and plentiful natural history will draw in vast visitors who will, in turn, support our fantastic hospitality industry."
Visit Angus' Year of Stories Festival, July 1 - 31. For more information and tickets, visit https://visitangus.com/yearofstoriesfestival/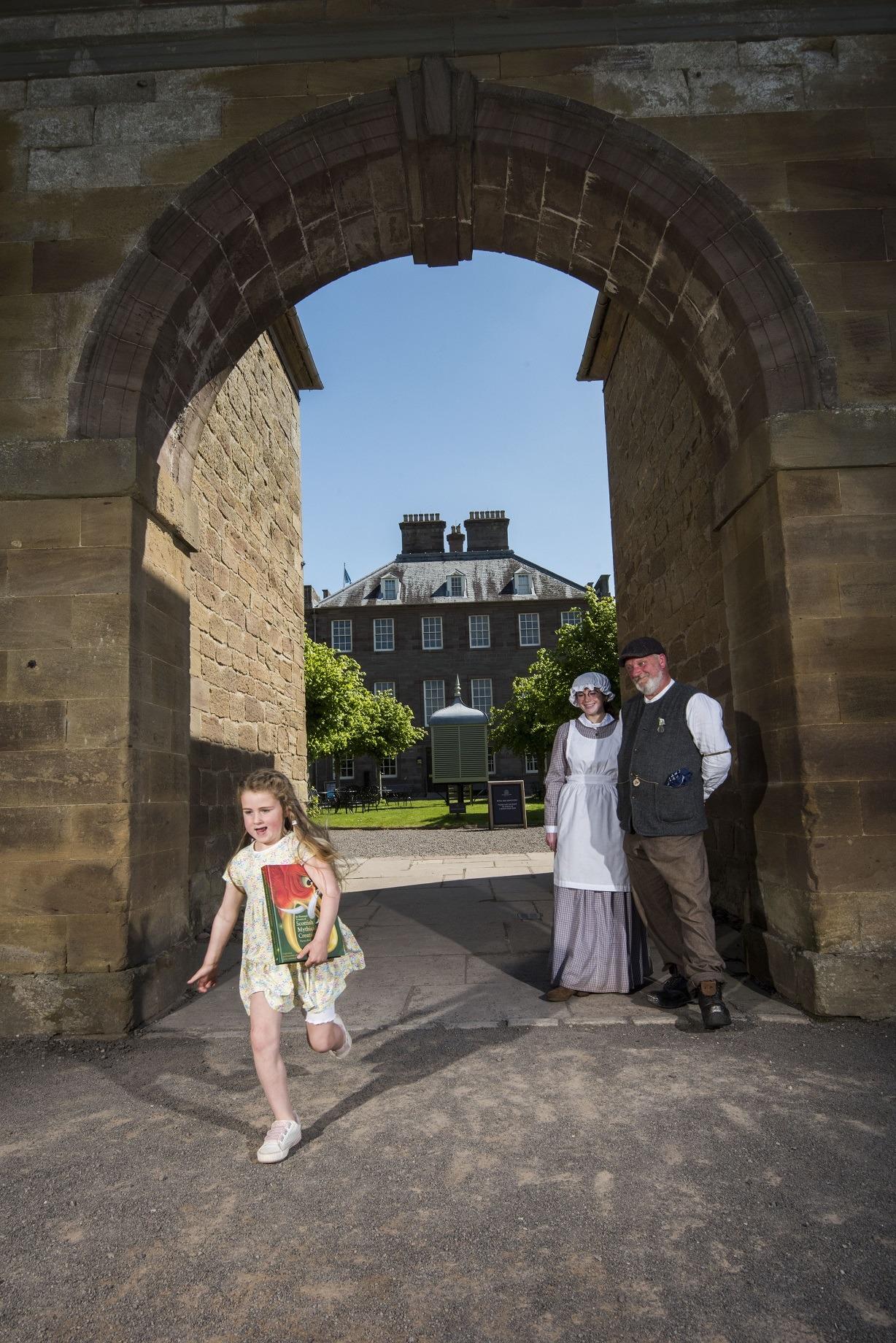 Zoe Fleming (5) Bianca Bellafiore and Colin Lafferty.