These events take place for all manner of subjects and although some of them may seem rather trivial or fluffy, there's usually a more serious message behind them.
National Doughnut Week is no different and this year it's taking place from May 7-15.
The countdown to the start of the official National Doughnut Week started a few weeks ago with bakers, cafes, bistros and delis registering their support and participation in the event and all new doughnut creations are being welcomed.
Businesses that sign up were sent a special promotional pack worth over £25.00 including brand new National Doughnut Week cocktail sticks and greaseproof paper to help them promote the week and help raise funds.
All the funds raised through the week go directly to The Children's Trust which helps thousands of children with brain injury and neurodisability each year.
Since launching in 1992, National Doughnut Week has raised a total of £1,024445.09 for charitable causes, including £509,243.63 for The Children's Trust.
Every year 40,000 children in the UK are left with a brain injury as a result of an accident or illness and many have to live with ongoing, long-term difficulties.
The Children's Trust gives children and young people with brain injury and neurodisability opportunities to live the best life possible, by providing specialist rehabilitation, education, and community services across the UK.
Sponsored by CSM Ingredients, the very special week is one of the most important dates in the baking calendar and this year will see lots of innovative new types of doughnuts being launched as the organisers are looking to smash last year's fundraising total of over £40,000.
One of the children helped by The Children Trust is Mikail. Here's his story:
In 2020, Mikail was travelling in the family car with his dad when they were hit by a lorry. Following surgery, Mikail had survived and was stable, but an injury to his brain meant he could no longer walk. He came to The Children's Trust for specialist rehabilitation. Here, Mikail's parents were able to stay with him, and he could enjoy music and play sessions as part of his rehabilitation, and he learnt to walk again.
Mikail's mum says "Being at Tadworth, in that environment, helped us recognise that this is a starting point, another chapter in Mikail's journey. It provides families with a different perspective, and we all learnt transferable skills that we could bring home to help with his continued progress. The fact that The Children's Trust continued to provide its services during the Covid-19 pandemic, when we needed it most, is just remarkable!"
Cristiana Ballarini, CSM Ingredients Marketing Director Pastry Mixes, said: "We are encouraging bakers, cafes and businesses to sign up as soon as they can to enable them to join in the fun and help us raise much needed funds for The Children's Trust. May 7-15 will be a very special time throughout the UK so we are encouraging everyone that has signed up to really let their creativity flow and create a brand new type of doughnut. We can't wait to see the results."
Katie Roberts, Head of Volunteer Fundraising, at The Children's Trust, added: "After a record-breaking event last year, The Children's Trust is very proud to be benefiting from National Doughnut Week once again and we're really excited to work with so many fabulous bakeries and cafes around the country. Your participation in National Doughnut Week will ensure that our support is there for even more children who have been affected by brain injury or neurodisability. You can transform their life-chances."
Whereby the event is mainly aimed at bakeries, cafes and bistro type businesses, you could join in the fun too. Simply grab a bunch of pals and get together for a morning or afternoon to celebrate the tasty treat we all love – the doughnut! You could either bake your own creations, or encourage everyone to bring along a different variety and you each get to try out a new flavour. Ask everyone to put in a few pounds each and donate the money directly to The Children's Trust.
Seriously though, what a wonderful idea National Doughnut Week is in support of such a worthy cause. It would be a shame not to get involved in some way. Hats off to all the businesses who are signing up and I hope I've encouraged you to do the same. Now, I feel a cup of tea coming on. Doughnut, anyone?
Registration is available at http://www.nationaldoughnutweek.org/
Or, to make a personal donation, visit www.thechildrenstrust.org.uk/donate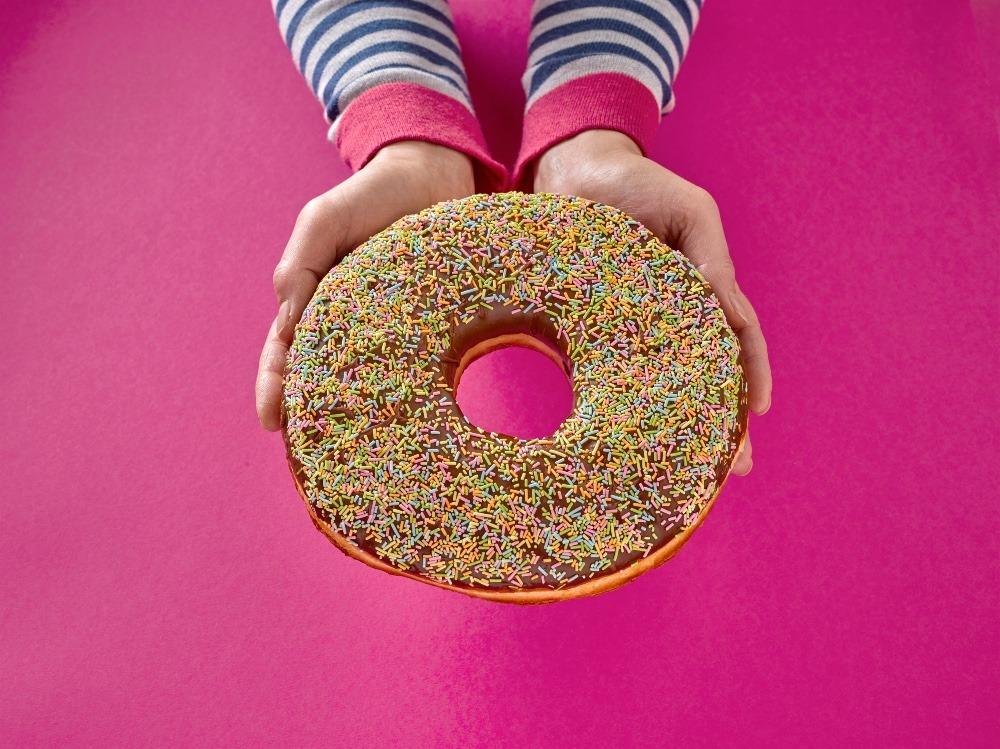 National Doughnut Week