The park's bird hide and some wooden play equipment were completely destroyed in the incident, which happened in the early hours of Monday morning (July 4).
Police are appealing for anyone with information that could help the enquiry to get in touch.
A spokesperson said: "Officers received reports of a wilful fire raising at Monikie Country Park around 3.45am on Monday, July 4.
"Enquiries are currently ongoing. It's possible that residents living around the park may have CCTV including ring doorbell and car dash camera footage and we would appeal for any witnesses or anyone with information to contact Police Scotland on 101 and quote reference number 0352 from July 4, 2022.
"Alternatively Crimestoppers can be contacted anonymously on 0800 555 111."
Colin Knight, Senior Manager for Sport & Leisure at ANGUSalive said: "This was a horrific and reckless act and fire services, who were on-site around 3.45am and quickly brought the fire under control, have confirmed that it was started deliberately.
"Thankfully and luckily no one was injured and no harm was caused to wildlife. However, the fire could have escalated and impacted a larger area with what could have been devastating consequences for the public, park and wildlife.
"We'd like to appeal to anyone who may know who was responsible for this mindless incident to contact 101 and share what they know.
"I'd also like to ask for the community to help us protect our country parks across Angus by reporting any suspicious behaviour they see in outdoor spaces, as they are a place for everyone to enjoy and are home to many plant species, wildlife and activities which no-one wants to lose.
"We don't know the total value of the damage but it will be in thousands of pounds. We are really disappointed this has happened, it has destroyed spaces enjoyed by many and is a significant loss to the park. We'll be reviewing costs and considering replacement plans in due course."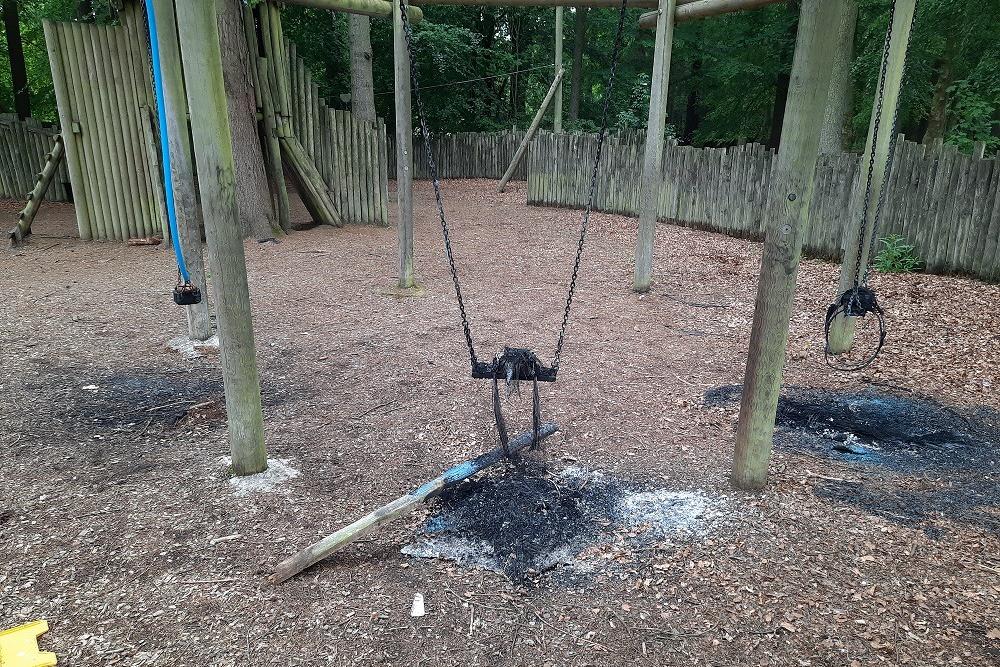 Some of the play equipment which was burned in the incident, which happened in the early hours of Monday morning.