Towards the end of last year, a series of thefts in Broughty Ferry and the wider Dundee area was reported to Tayside Division, with mainly older Honda vehicles being targeted.
It is thought that the catalytic converters were being stolen because of their high scrap value.
With this in mind, the division approached local Honda dealers, including West End Honda in Broughty Ferry, to find out how these thefts could be prevented.
An agreement has been reached with the premises to provide a free service to the owners of vehicles which could be at risk.
A force spokesperson said: "We are delighted that having obtained catalytic converter marking kits from our partners at SelectaDNA, and agreement from our partners at West End Honda and City Quay Car Services, that owners of these vehicles, when attending at one of these premises for an MOT, service or similar will have one of these fitted free of charge if their vehicle is considered at risk by staff there."
James Ewart , managing director of West End Honda, said the business was only too happy to help out.
He said: "Our staff have received training from SelectaDNA which was arranged by the police and we will offer this service free of charge when someone's vehicle is an identified risk and is at one of our premises having work carried out."
PC Steven McKay, of Tayside Divison's Partnerships Interventions and Preventions Department, added "We were aware of this crime series and tried to come up with a new way of preventing and deterring them from happening.
"We always look to work with new partners to find ways of preventing crime. There will be no need to contact the Honda premises, staff there will know which vehicles are more of a target and will offer this service to their customers while their vehicle is having other work done.
" While the volume of these crimes has fallen dramatically since last year, the persons responsible will likely be active again the future, so now is a good time to take steps to ensure you don't become a victim".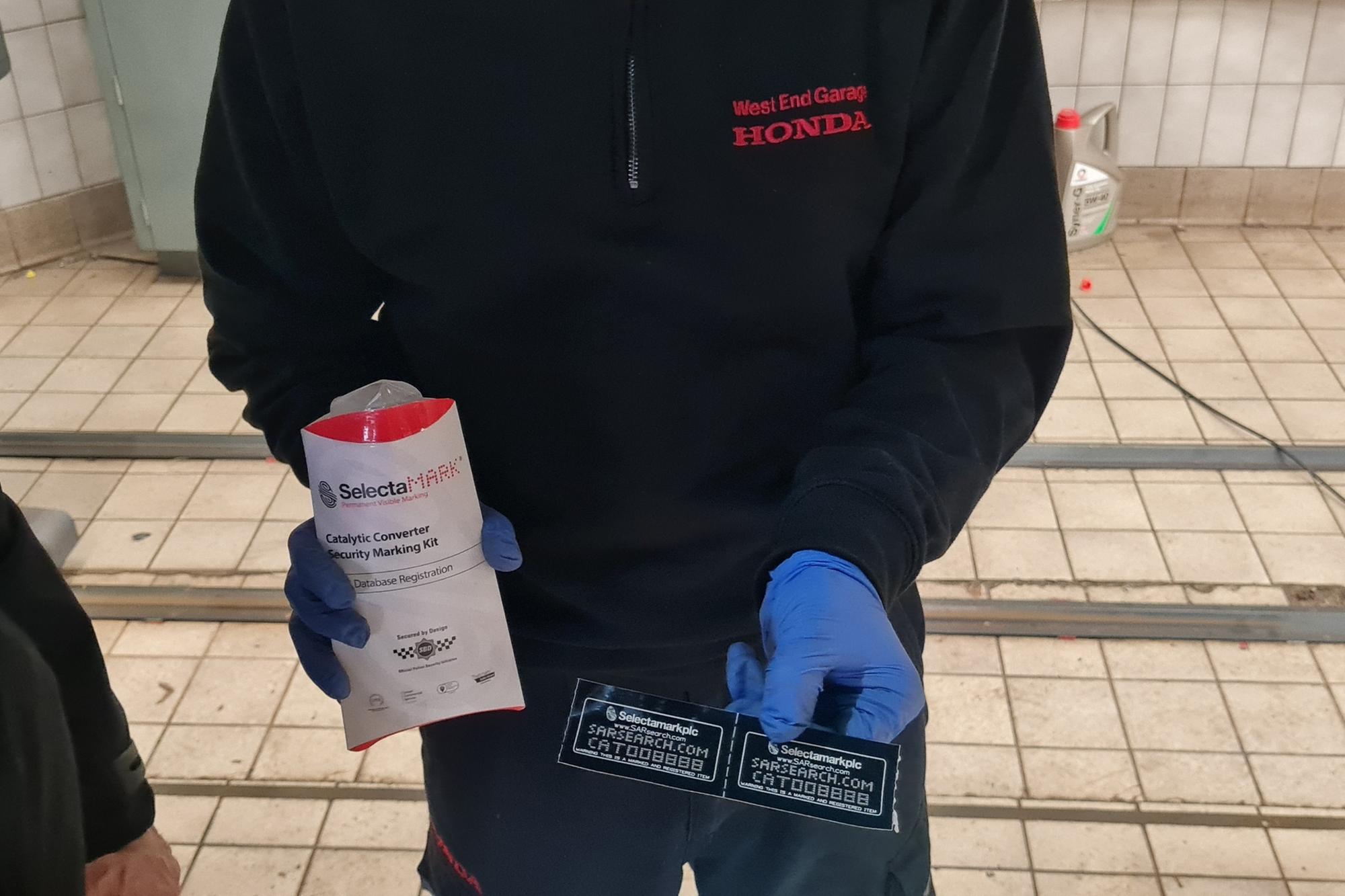 Kits and training have been provided by SelectaDNA.