Gavin Nicol was "horrified" to find sheets of deadly asbestos dumped a short walk away from the town, and then furniture alongside bags of soiled nappies at the end of a private forestry track.
The former building contractor has hit out at thoughtless dumpers who are putting human lives at risk while wasting council tax payers' money for the uplift of such items.
Conservative Mr Nicol, who is standing for re-election in Brechin and Edzell at next month's local government elections, said: "It is depressing to see almost the entire contents of a home left in such a beautiful and peaceful spot.
"This isn't a thoughtless, spur of the moment thing. It's industrial scale.
"But what absolutely horrified me was the asbestos.
"Most sheeting usually contains white asbestos, but these contain the even more dangerous blue and brown kinds.
"Anyone who has met someone suffering from asbestosis knows that unprotected exposure is incurable and almost always terminal. It is absolute insanity to dispose of these like this. It risks the lives of anyone coming into contact with it."
In instances of fly-tipping, the location and a description of what has been dumped and, if possible, any information on who dumped it can be reported to Angus Council. Where items are fly-tipped on private ground the local authority will try to find the culprit, but the landowner is responsible for clearing up.
Currently the council can issue fixed penalties of £200 to anyone caught fly-tipping although courts can impose a penalty of up to £40,000 on anyone successfully prosecuted.
Although each burgh has a recycling centre which can deal with household waste, Asbestos is classed as hazardous and cannot be disposed of in the usual way. All asbestos waste must be disposed of at a facility licensed to accept it.
Mr Nicol added: "There are at least five Angus contractors who have HSE licences to deal with asbestos. Angus has first-class recycling and waste management services and there is no excuse for dumping furniture or any other domestic goods."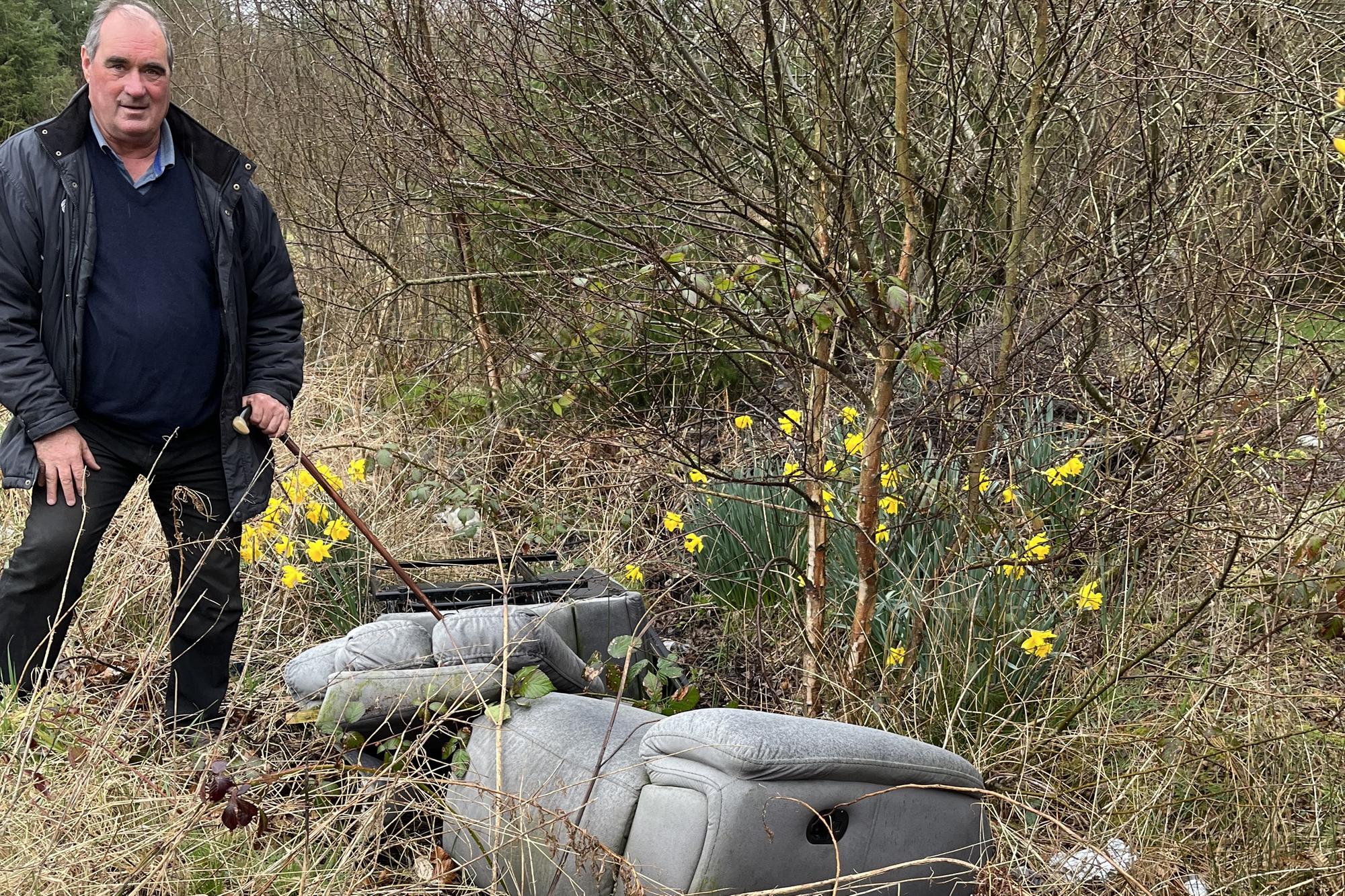 Furniture was also found dumped in a forested area.