This week I've been curious about going on a trip by myself that allows me to indulge in the things that captivate me. Keeping everyone happy on a holiday isn't easy. We all have our own interests but what do you do if they're not everybody else's cup of tea? Perhaps your partner or your family want to go on a break, but they don't really fancy the activities that are floating your boat. To that end, I would say that getting away from it all on your own on a cheeky week away to indulge your passions should be top of the to-do list.
I've reached the point in my life where I can actually go wherever I want, whenever I want – finances permitting of course! My darling son no longer needs me – or any fancy kids clubs on holidays. He's 19 now and off doing his own thing. I have nobody's holiday wishes to take into consideration right now but my own. Yay.
So how do we go about taking a holiday with our hobbies? This week, I had a wee trawl about to find out more about special interest holidays and we're in luck – they do exist. Is painting your thing? Can you imagine setting up the easel in the middle of the rolling Tuscan hills to capture the magnificent landscape in front of you? Or maybe you're a keen photographer? There's no limit to the joy you'd experience travelling around with your camera, taking pictures of amazing architecture or mind-blowing views. I've always wanted to brush up on my language skills (my high school French was pretty decent), but the thought of doing a night class or online course doesn't excite me. However, taking a class with a native speaker in Paris or Provence does. Oui, s'il vous plait!
I've also come to enjoy cooking and could totally get on board with a masterclass from top chefs as they talk me through the wonders of Italian cuisine in a buzzy, authentic kitchen. Most folk want to get away from the stove and the kitchen sink when they go on holiday but if food is a passion, then it won't feel like a chore. What better way to climb to the top of the holiday brag leader board than to head off to sunnier climes to hone your cookery skills.
Art and architecture are two other secret passions of mine. Yes, there are some brilliant galleries right here in Scotland, but they don't quite draw me in in the way that seeing a Renaissance painting in Florence does or being able to just stop and stare at the intricate, theatrical design and workmanship of a Baroque cathedral in a European hotspot. I could lose hours wandering around churches abroad – not for any real religious reasons but just admiring the buildings and their contents. I want to know more, and I'd love to spend a day or two with an expert guide who can educate me more about these majestic structures or teach me about the artists who created these dazzling paintings. It's on my bucket list, believe me.
Holidays with your hobby is a great way to deepen your love for whatever it is you're into…and you get away from the daily grind too. Scottish company, Flavours Holidays offer specialist trips to Italy and the Andalucia region of Spain. You can choose from cookery, painting, Pilates, photography and language. This company also encourages all levels of ability to go on the trips. You don't need to be an expert, but you could well be up a notch by the time you come back.
It seems to be all about joining with other like-minded people in beautiful settings which are sure to inspire you and your chosen craft. I know we're blessed with jaw-dropping scenery here at home but it's often the weather that lets us down. Let's face it – everything is going to look better in the magical light of a dreamy Italian sunset. If a holiday spent painting a Tuscan landscape or photographing the canals of Venice appeals to you then have a look at their website www.flavoursholidays.co.uk
If you're really into food but don't relish the idea of doing the actual cooking, there's also some specialist foodie tours you can go on. Check out www.secretfoodtours.com You can go on tours of the local foodie scene just about anywhere in the world and there won't be a dirty dish in sight for you to wash up.
Or, if you fancy embracing your inner art critic or opera lover, look at what's on offer from Kirker Holidays. They offer escorted trips to some of the finest galleries, museums and opera houses in Europe. www.kirkerholidays.com
Each of us has a secret passion or a desire to learn a new skill just for the fun of it. It's not a career change, it's not for anyone else but ourselves - it's just a wee holiday to do our 'thing'. Go on -break free from the bucket and spade!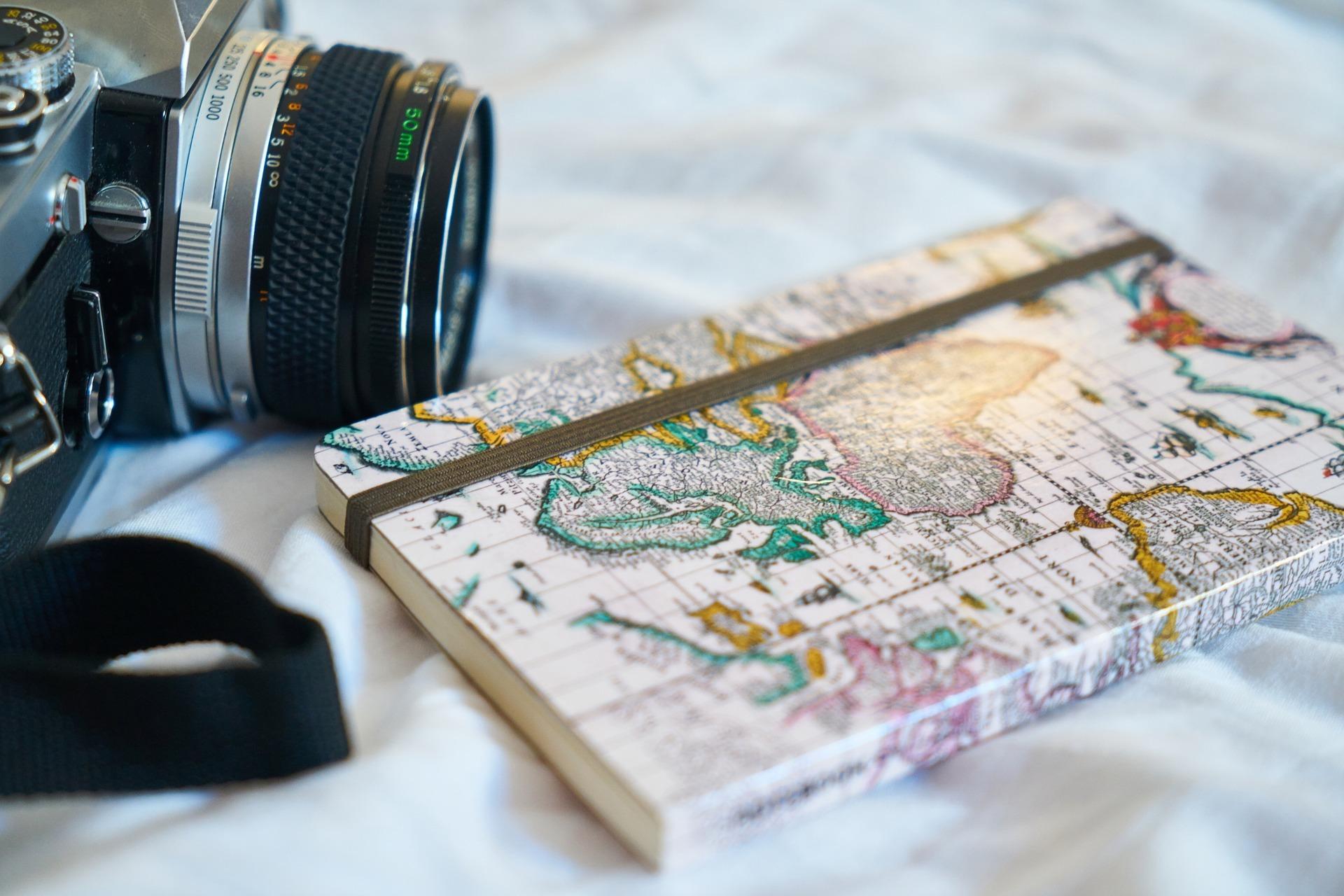 Travels with your camera is a great way to indulge your passion for photography.