There was a big tent for the boys (small pop-up one for me), snacks-a-plenty, and the icing on the birthday cake was a film under the stars courtesy of my laptop and a projector borrowed from work.
The kids loved it, settling back, cans of Coke and crisps in hand, watching The Simpsons Movie at a size a bedsheet attached to the hedge would allow. Sound wasn't great, but I attached some powered speakers to the laptop's headphone socket and we just about heard it over the excited chatter.
Roll forward 13 or so years and projectors have come a long way since then, but the excitement of using one remains the same.
I was asked to test the recently-launched N1 Projector by Emotn, a sub-brand of Chinese company Dangbei, a premium provider of smart large-screen services and a specialist in designing and developing software matrix, operating systems, smart projectors and more.
Being a Netflix Officially-Licensed projector the N1 has access to the Netflix library at the press of a button, delivering a theatre-like audio-visual experience with Dolby Audio through dual 5W speakers and a large projection size of up to 120 inches.
Amazon and YouTube apps are also built-in, and also the option of playing your own stuff - but more of that later.
Inside the box is the N1 itself, a power cord, transformer and a remote control and a small start-up manual. The manual is brief - the main instructions for set-up appearing on screen.
And this is where I went wrong, at least to start with, so I recommend this preparation. I'd hoped to confine my testing to a small area, the back of a white dinner tray being my projector screen.
However, the autofocus would simply not work at such a short distance, so my advice is to set up a decent-sized screen first, or a suitably light-coloured wall, as otherwise instructions to connect to the wifi can't be read clearly enough.
One handy feature on the remote is the autofocus button - hold for a few seconds and the N1 focuses itself perfectly for you to proceed.
Connecting to the wifi is straightforward, with a computer keyboard appearing on screen with which to plough through via the remote. Once connected, subscription details to Netflix and Amazon (if you have them) can be input in the same way. YouTube can be set up too so have your required Google password and username details handy.
The remote control features hotkeys for these three main video services allowing consumers to access their go-to apps with a single press.
The N1 has built-in Dolby Audio and dual 5W speakers which are more than adequate for sound purposes, but I was able to connect to my powerful bluetooth speaker via the home page for an even more enhanced audio experience. Your headphones or earbuds can be connected the same way for solo viewing and there's also an output jack for wired audio connection.
So what else can be connected for viewing? From the top of the home page there are three connection options - HDMI and USB, the ports of which are at the rear of the N1, and the home screen itself with the built in apps, meaning that all manner of devices can be connected, like USB dongles and sticks such as NOW TV and Roku, laptops, settop boxes like Sky and Virgin, and memory sticks or hard drives with your own movies can be connected.
And obviously joystick-wielders can enhance their gaming experience too in high 1080p full DH definition via the HDMI cable.
You can also wirelessly mirror your mobile using your phone's Cast tool settings. Seconds later a mirror image of your phone appears on the projector screen, and I was then able to watch a home video stored on my phone and then cast a BBC Sport app game of snooker to the N1 - but be aware that apps like Virgin Go and Sky Sports will not allow wireless streaming from your phone. For this a wired connection from your settop box or laptop would be required.
The Emotn N1 has 1080P full HD clarity, 500 ANSI Lumens and a maximum projection size of 120 inches, Laser Autofocus and Auto Keystone Correction, to free the user's hands to a great extent.
The ToF Laser Autofocus prevents the projected images from staying blurry for more than a few seconds, and the entire focusing process is nearly seamless to the users. With the Auto Keystone Correction, viewers can always get a clear rectangular picture even if the N1 is set slightly to one side rather than the usual head-on position.
The built-in stand on the bottom enables viewers to adjust the angle of projection in a breeze by up to 12 degrees, and there's a standard 1/4" screw for tripod use.
The Emotn N1 is also long-lasting with its large 30,000-hour lifespan, and a 26dB noise level makes it a quite quiet companion at the same time.
Remember, this is still a projector and not a TV screen, so relative darkness is still required for optimum viewing quality, as is ample space, so the N1 might not be something you can use all of the time.
But when you do it makes for a fantastic friends and family experience. The N1 is available from Amazon priced £399.
WHAT'S IN THE BOX?
N1 Projector
Remote Control
Power lead and transformer
Manual
SPECS
Display
Display Technology LCD
Brightness (ANSI Lumens) 500
Light Source LED
Light Source Lifespan 30,000 Hours
Resolution 1080P (1920x1080 FHD)
Supported Formats HDR 10
Projection
Throw Ratio 1.25:1
Image Size 60"~120"
Auto Focus Yes, ToF Laser Auto Focus
Auto Keystone Adjustment Yes, ±20 Degrees Auto Keystone Correction
Manual Keystone Adjustment Yes
Audio
Speaker 2 x 5W
Dolby Digital Yes
Dolby Digital Plus Yes
System
RAM 1GB DDR3
Storage 8GB eMMC5.1
Operating System Linux
Content Official License from Netflix, YouTube, Prime Video, etc
Connectivity
Input USB2.0 x 1
HDMI IN x 1
DC-IN x 1
LAN x 1
Output Line-out x 1
WiFi 2.4G/5G, 2T2R, 802.11 a/b/g/n/ac
Bluetooth Bluetooth 5.0/BLE
Environment
Operating Temperature 5°C~35°C
Power Consumption 110W
Noise <26dB @25°C
Weight 3.67 kg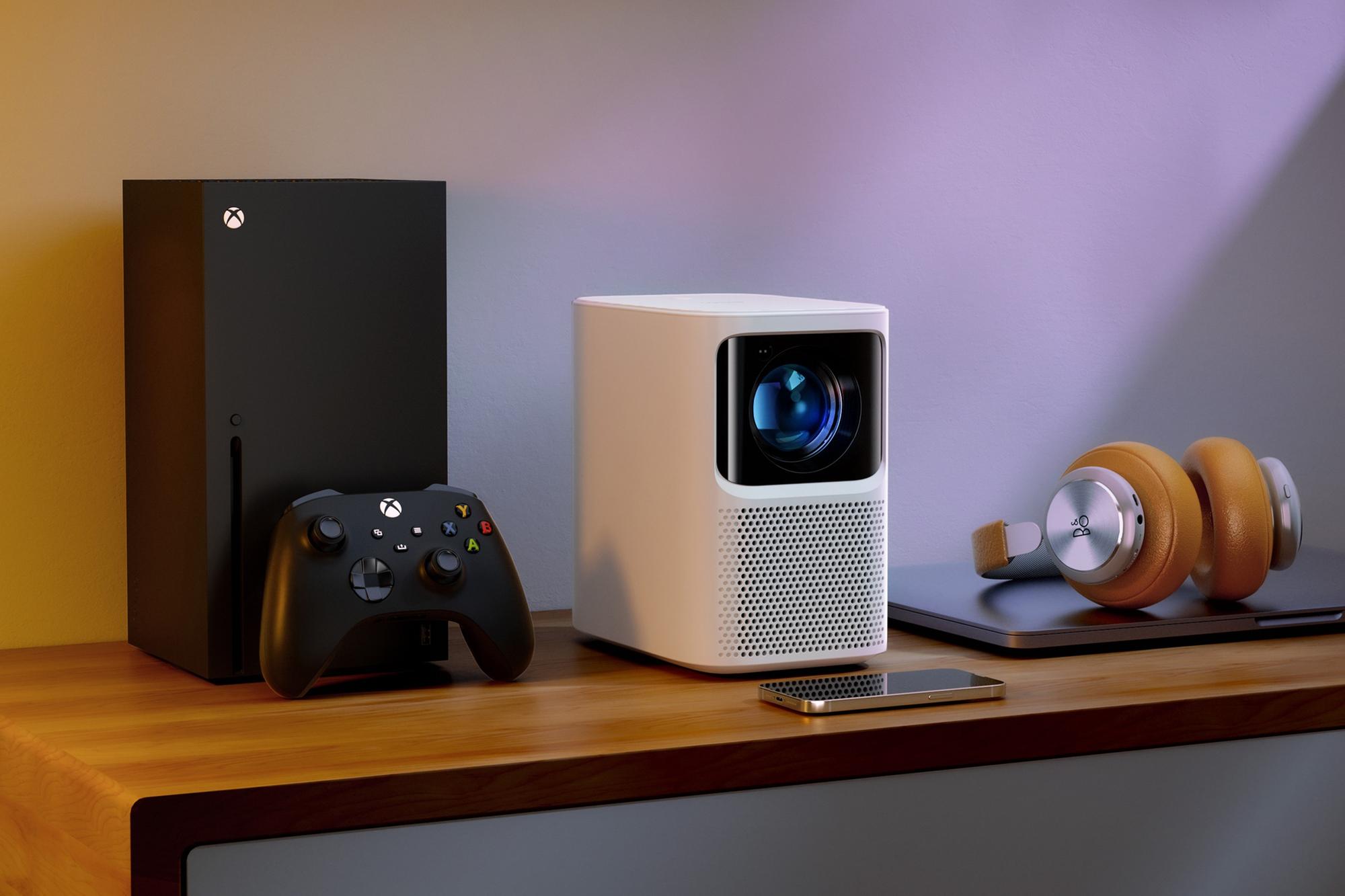 Enjoy a true home cinema experience, connect your Xbox, PlayStaytion or other consoles and Bluetooth your headphones with the Netflix Officially-Licensed Emotn N1 Projector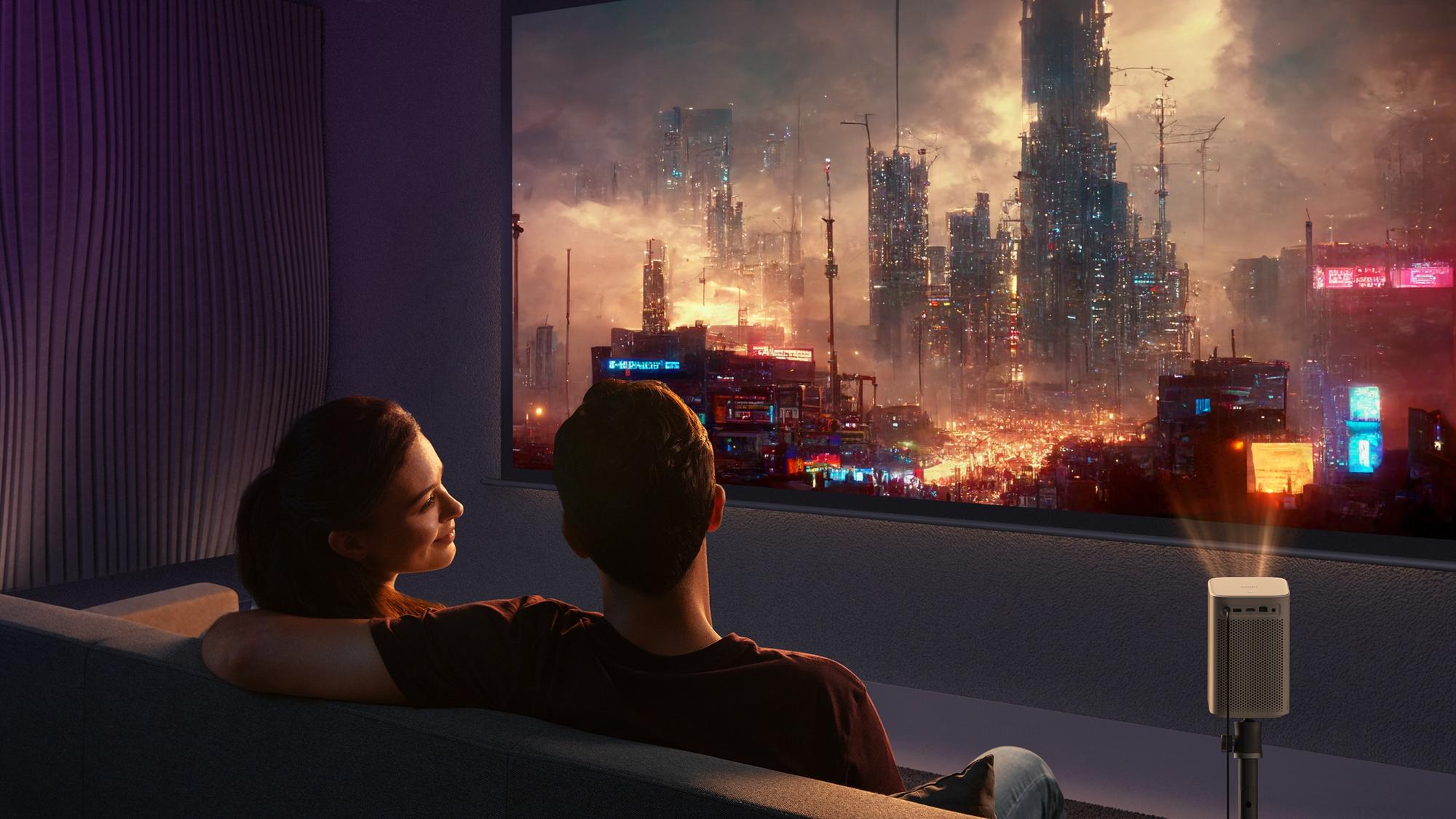 A true home cinema experience with the Netflix Officially-Licensed Emotn N1 Projector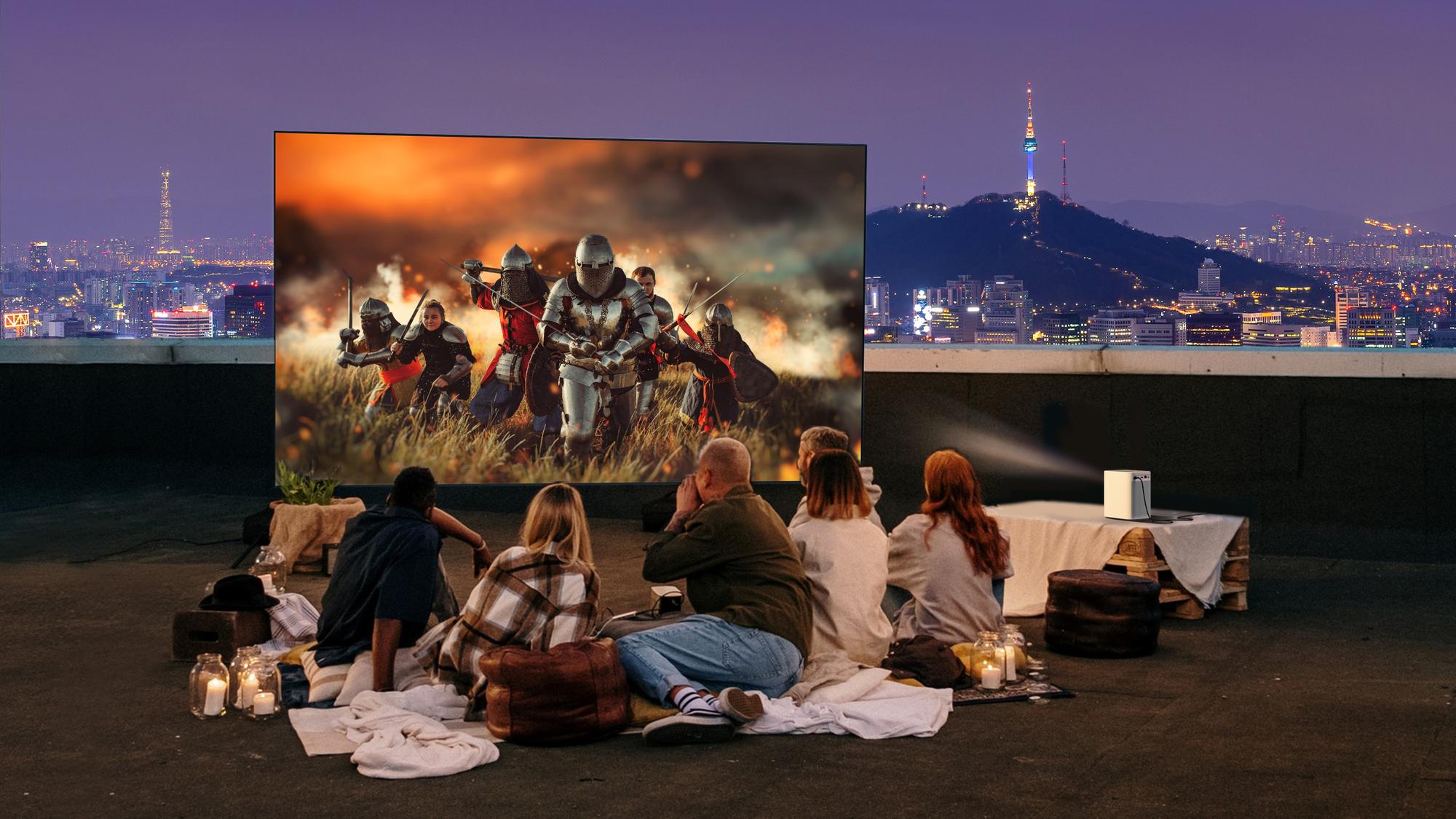 With a suitable power source you can enjoy a home cinema experience anywhere with the Emotn N1 Projector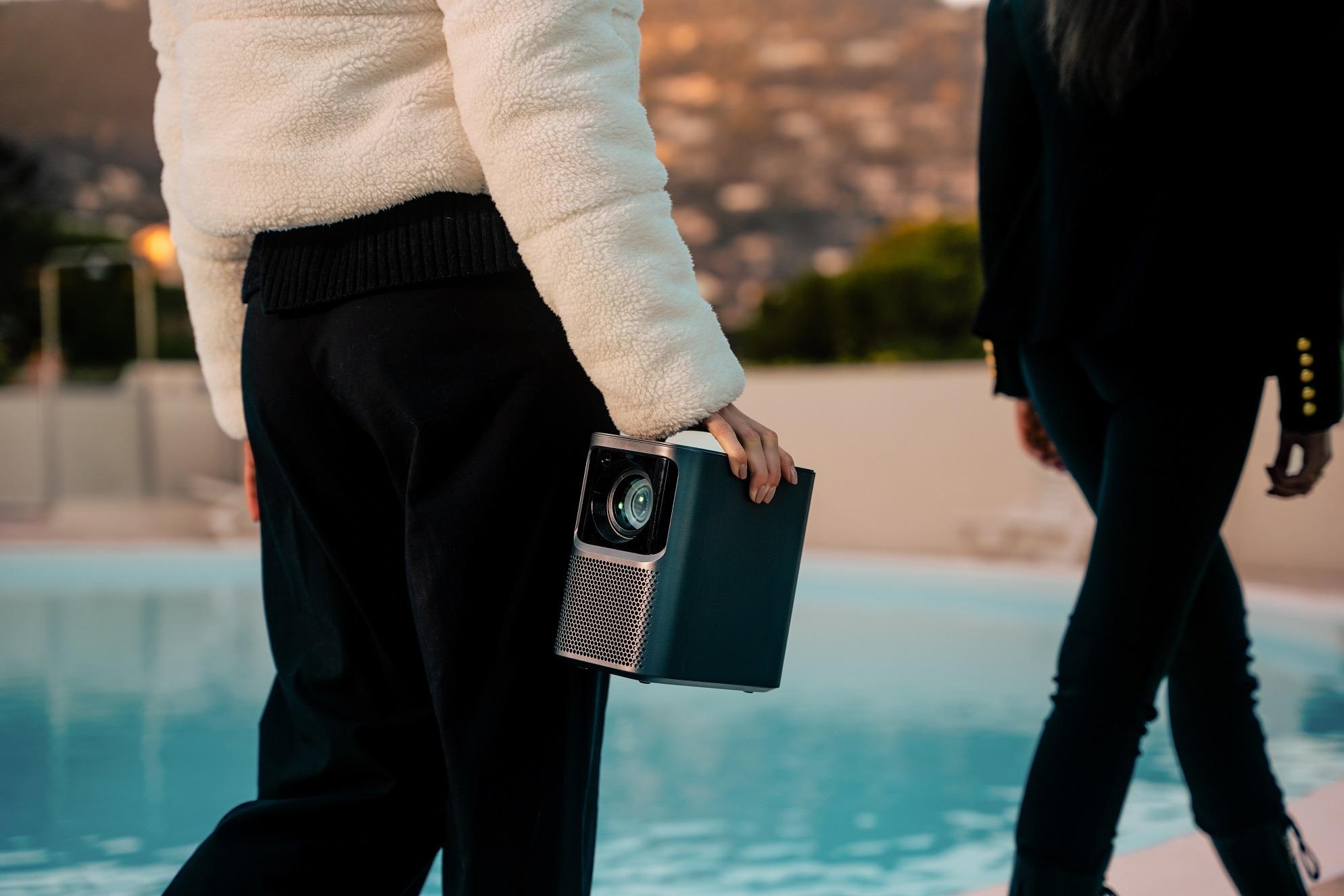 The Emotn N1 is very portable at just 3.67 kg in weight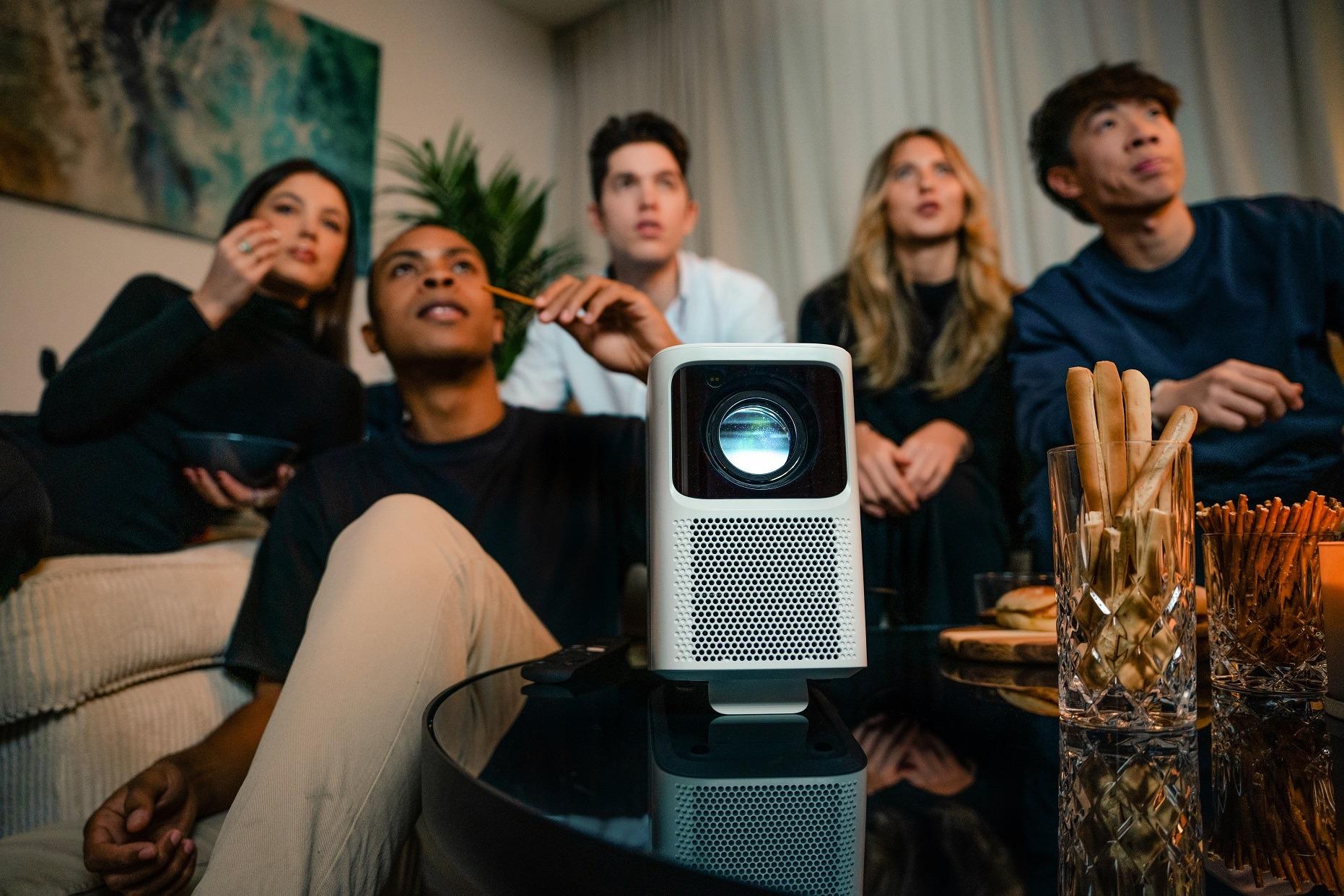 The Emotn N1 is great to use for a friends and family home viewing experience