So I'll be soon up in the loft to bring down my few classic circular fans, a couple of which are older than my two adolescent children. They rattle and hum, but still work....just.
I was glad then to be asked to take a look at the Levoit Tower Fan, which has four modes, five speeds and noise levels as low as 28db (so no rattle and hum then). And there's a remote control with it - how fans have come on!
Opening the box, there's the fan and a base and it's a two-minute job to assemble. The remote control has batteries included, so just separate the power-saving piece of plastic from the battery compartment and we're good to go, or blow as it were!
So let's talk about modes. The Levoit Tower Fan includes Auto Mode (hassle-free control), Turbo Mode (rapid cooling), Advanced Sleep Mode, and Normal Fan Mode (manual control). Selecting an option is simple and convenient with the remote control (or from the digital controls at the top of the fan), allowing you to adjust the settings and cool down without having to get up - ideal if you've taken it up to the bedroom for summer nights cooling.
The fan even features an impressive LED display where all information is clearly visible. Featuring Advanced Sleep Mode and a maximum fan speed of 25 feet per second, it can cool a room quickly. With its inbuilt sensor the fan can also make automatic fan speed adjustments based on room temperature.
Designed to minimise disturbance whilst in use at night, the Advanced Sleep Mode on the Tower Fan turns off all display lights and can also intelligently and slowly adjust the fan speed based on the stages of the person's sleep. And with noise levels as low as 28dB, a good night's fanblade whirring-free sleep can be enjoyed.
I found the motor very powerful and was able to feel its cooling prowess from far further than my old fans can manage, with Levoit claiming it can achieve a maximum fan speed of up to 25 feet per second, with a 90° oscillation mode providing an extra-wide coverage of up to 7m (23ft).
The five speeds trump my three-speed rotational relics, allowing the user to adjust to the size of the room or amount of people to ensure maximum comfort.
Maintenance is straightforward as the Levoit Tower Fan's washable back cover and wind wheel can easily be removed so that the inside of the fan can be wiped down, reducing the need for my annual removal of the fan cages to wipe down the lint-festooned fan blades.
Powerful, versatile, aesthetically-pleasing and well worth the pricetag. In a word, fan-tastic.
The Levoit Tower Fan is available to buy from Amazon for £79.99. And if you act now, there's currently a 15% voucher off too, so if you're happy to wait a few days for it to arrive and plump for the free delivery option (other options available), you can get the fan for £67.99 delivered.
About Levoit:
Launched in 2016, Levoit connects homes with smart products to create clean and comfortable atmospheres. The brand says its collection of air purifiers and humidifiers features industry-leading technologies and smart home applications. As part of the VeSync Family of Brands, Levoit has received worldwide recognition for its continued innovation in reliable, intuitive designs. To learn more, visit www.levoit.com.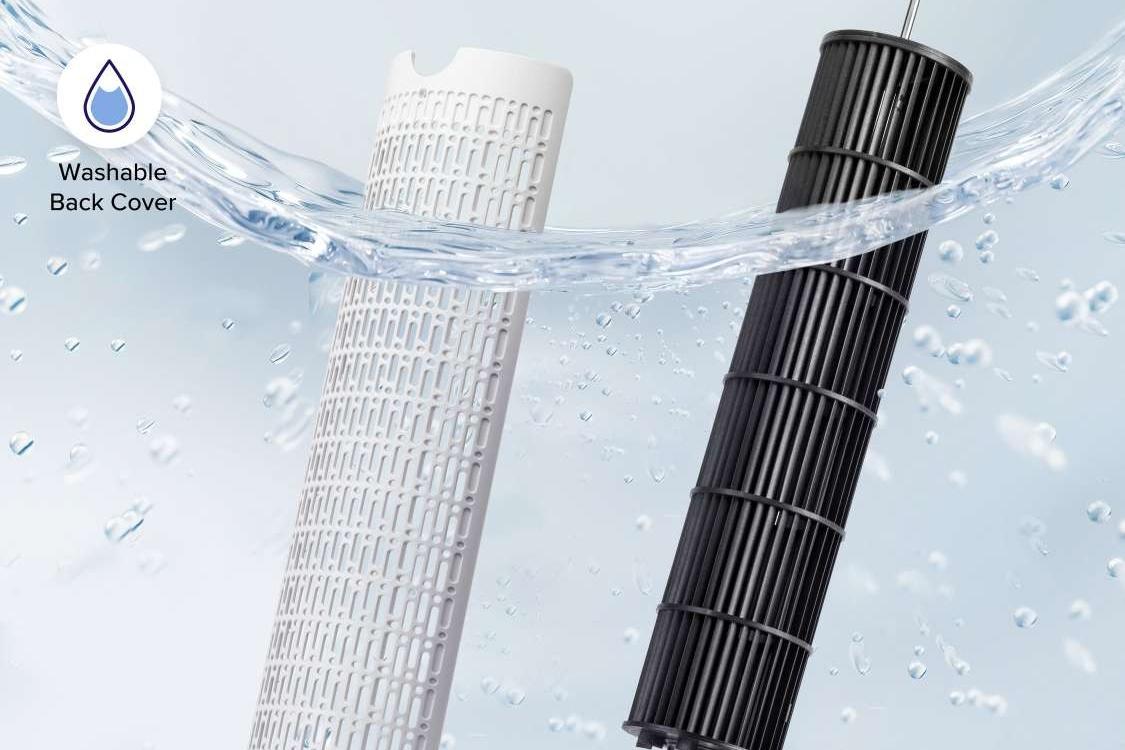 Hassle-free cleaning with the Levoit Tower Fan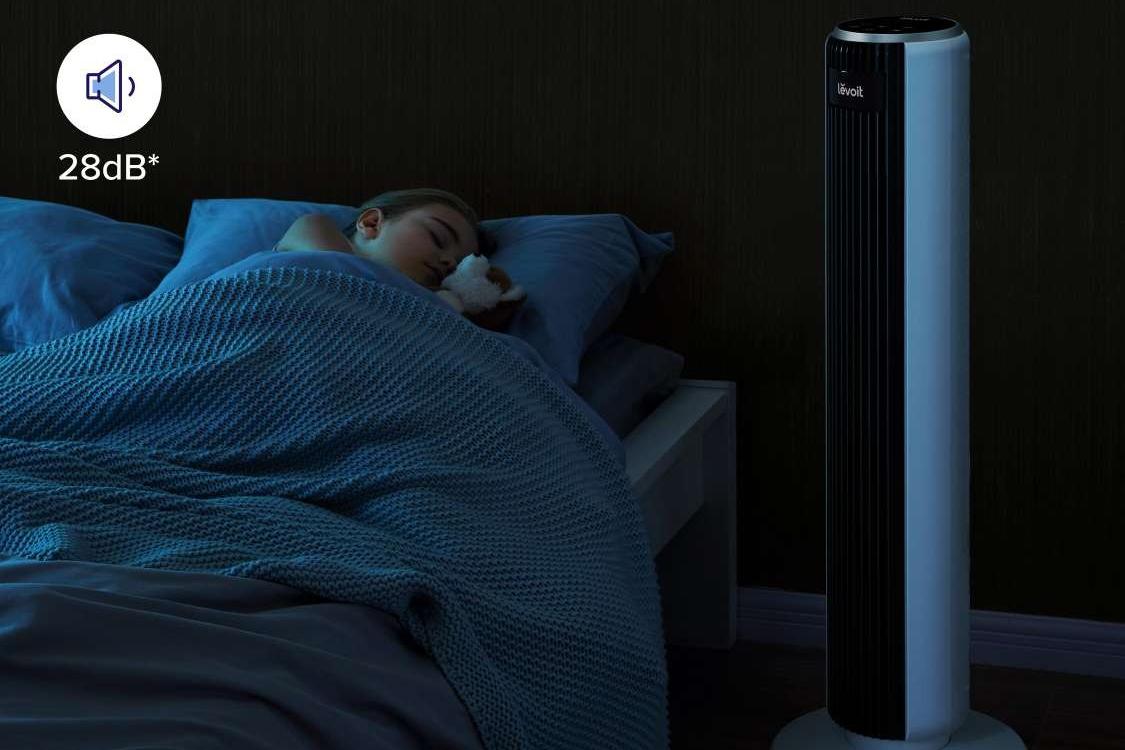 The Levoit Tower Fan is as low as 28db for comfortable sleeping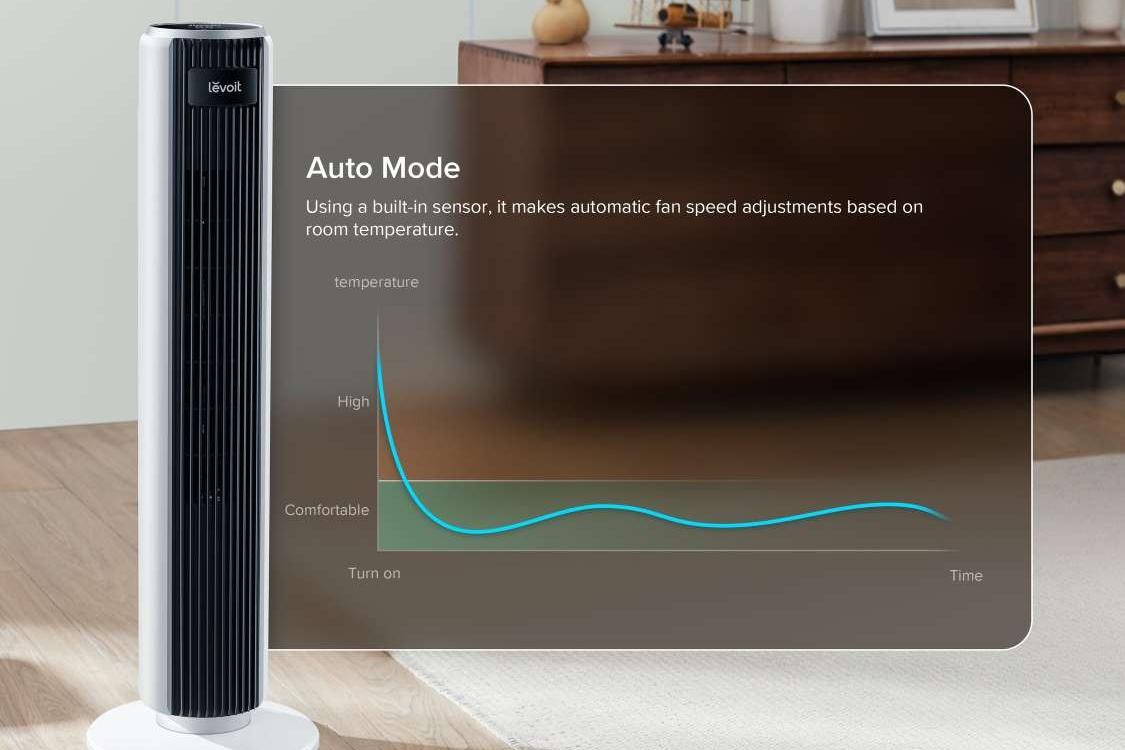 With its inbuilt sensor the fan can make automatic fan speed adjustments based on room temperature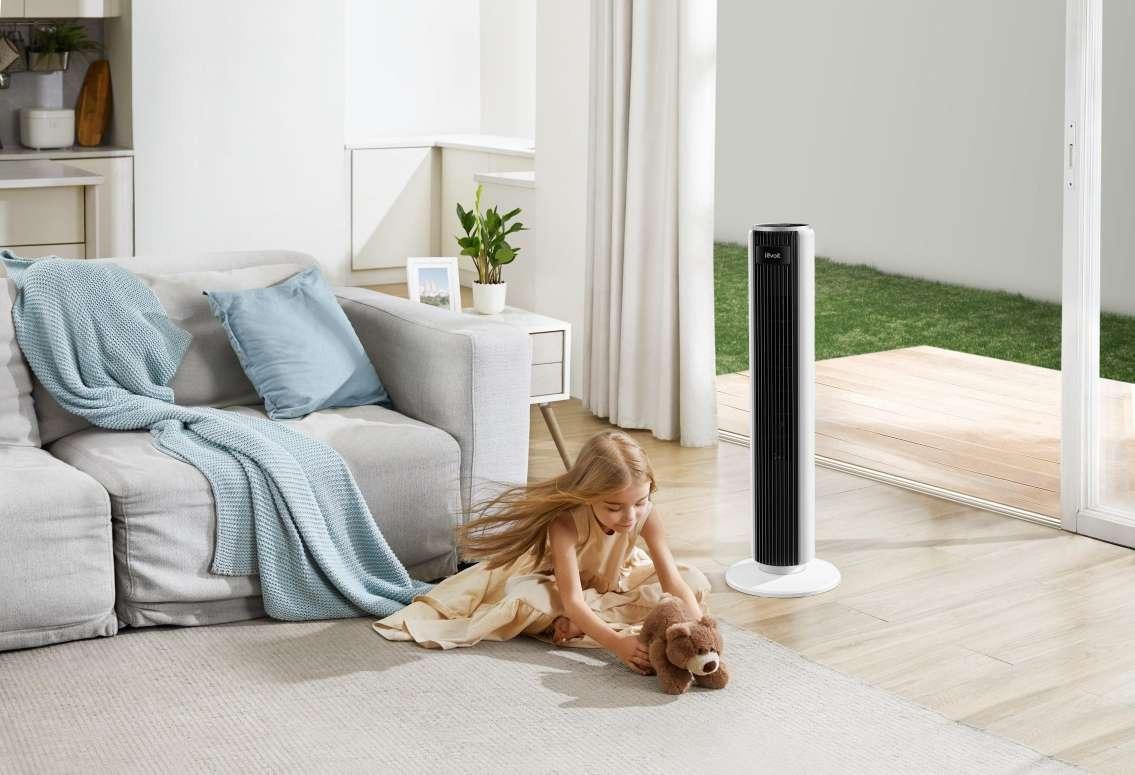 The remote-controlled Levoit Tower Fan
The fan has a far-reaching cool air of 7m with a 90 degree oscillation capability