It's almost Father's Day and if you're stumped for ideas on what to buy those special people in your life, here's a helping hand to give you some inspiration.
Whilst shopping for my Dad, I came across a brilliant online emporium called Menkind. It's an absolute treasure trove of stuff that Dad's like.
What a cracking choice of gifts and the website has everything arranged into sections for every type of Dad such as 'Tech Dad", 'Foodie Dad', 'Gamer Dad' 'Outdoor Dad' and many more.
I must admit, I spent longer than anticipated on this site and I just hope I've chosen wisely from the appropriate category!
Something else that caught my eye, and which might go down well with many of the menfolk out there is The Johnnie Walker Blue Label Father's Day Experience.
You could treat the men in your life to a whisky tasting experience, led by a whisky expert, with each dram paired perfectly with a locally sourced Scottish cheese.
Available on Sunday, June 19, the Father's Day Whisky and Cheese Tasting Experience (£40 pp) will showcase some of the most exclusive whiskies from Johnnie Walker, including a dram of Johnnie Walker Blue Label, the pinnacle of blending and renowned as one of the finest whiskies in the world.
Led by a whisky specialist in the Explorers' Bothy bar, this bespoke experience offers an exploration of Scottish Whiskies, which have been curated by Johnnie Walker's Master Makers to take guests on a flavour adventure to showcase the mastery of blending of some of Scotland's rarest and most exceptional whiskies. Working in partnership whisky specialists and Princes Street's head chef have carefully selected artisanal cheeses to pair with four whiskies to create a unique pairing experience representing the best of Scotland, including three unique blends that are only available at Johnnie Walker Princes Street.
Don't worry if you have left it too late for this weekend, there are other tours and experiences available for other times so you can always book something and pop the confirmation into his card. That way, he has something else to look forward to.
Why not book up and have a wee day out in Edinburgh – Dads, Grandads, Husbands – they are all sure to enjoy this. Have a look around the website www.johnniewalker.com
(Please drink responsibly – over 18s only)
Staying with the drinks suggestions…does he enjoy making fun drinks at home? You could add a bit of sparkle to his drinks cabinet with Drinkmate, the most versatile home beverage carbonator. Drinkmate is the first carbonator to be able to carbonate any beverage from tea, juice, cocktails, sports drinks, and of course water. Using its proprietary fizz infuser technology, He will be able to add fizz to any cool liquid with a touch of a button. Drinkmate is available in several colours including black, white, red and arctic blue.
Check it out at www.Drinkmate.uk
If some de-stressing is on the cards for the man in your life, why not treat him to a relaxing spa day? Just think, you could go too – win win. Take a look at www.spabreaks.com for the latest offers and availability or buy a voucher and let him decide what he fancies. I'm sure the thought of some pampering will bring a smile to his face.
One of my favourite brands, Rituals, also has a rather lovely range of grooming products in their 'Homme' Collection. There are skincare must-haves as well as shower and shave goodies. I've not smelt any of the guys' stuff yet but the products I have from Rituals are just gorgeous. (In fact, I'm running low – a good excuse to do some shopping and stock up)
You don't have to splash out on expensive presents to show them how much you care. If finances are a little stretched (and who's aren't these days?), perhaps you could just surprise them with a visit and share the day with them. Maybe you could offer to cook for him or do some work around the house or his shed in lieu of a pricey gift. Or you could even just take a nice stroll in the afternoon and drop into your local for a drink and a chat.
It's always nice to receive presents but sometimes, just making an effort to spend quality time with those we love is the greatest gift of all.
At my age, I'm just grateful to still have my Dad with me and I'm sure many of you feel the same.
And for those of you who will be missing that special person on Father's Day, just cherish those wonderful memories and raise a wee glass to them. Here's to all of our Dads – wherever they may be.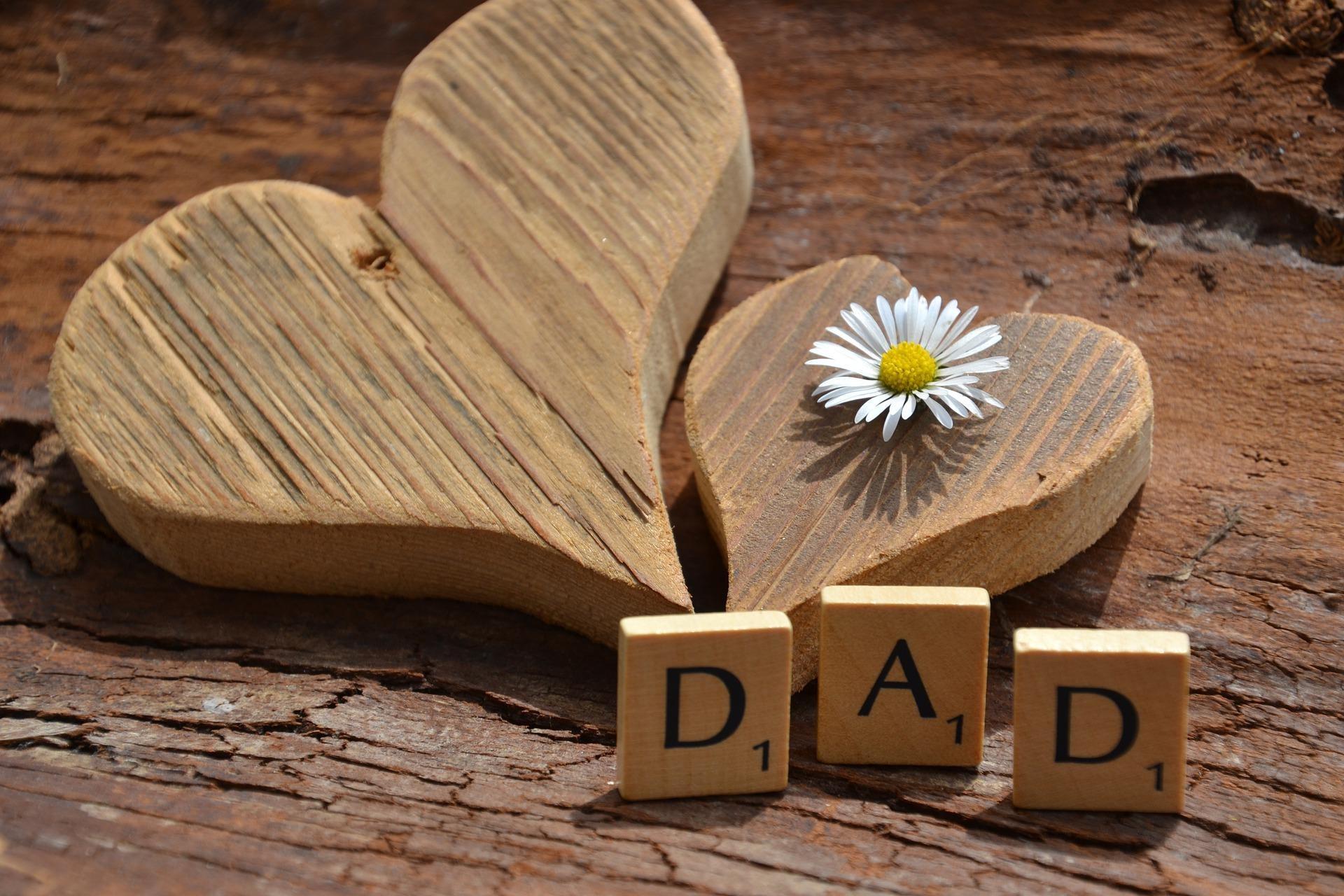 Show him the love...Father's Day is the perfect occasion to sent quality time with our Dads and Grandads.