After an overnight stay in 'one of the world's coolest cities' a few years ago I always vowed to return one day, and here I was inside this beautiful green sanctuary in the heart of Miami's South Beach.
Like Fort Lauderdale, the city is a part of south-east Florida familiar to many in the UK, especially American sports lovers as it's home to some of the most famous teams in the world - the Miami Dolphins (American football), Miami Heat (basketball) and Miami Marlins (World Series Baseball).
But alongside the sporting glitz and glamour, Miami is also a cultural melting pot thanks to its large population of residents from Cuba, Haiti, Central and South America, and other Caribbean islands, with their art, food and music all tightly infused within the city's character.
It was something my wife and I were excited to explore during a food and cultural tour in Little Havana, where we would sample some of the finest traditional Cuban bites while learning about the rich history and other culinary delights of its vibrant neighbourhood.
Before venturing further afield we were keen to immerse ourselves in the tropical serenity of our hotel, which boasts an impressive 251 spa-inspired guest rooms and suites.
Ours was one of the stunning 'Oceanfront' rooms with king-size bed and panoramic views of the gardens, golden sandy beach and the Atlantic Ocean, where we watched surfers riding the waves before falling and re-surfacing as their heads bobbed away in the water.
Walking through the luscious palm trees past the resident macaws, the hotel's swimming pool was inviting, as was the nearby Tiki Bar where guests kicked back with cocktails and shared signature pitchers with friends.
Beyond the gardens through the back gate is The Palms' private beach area, where you are welcomed by the sight of sun loungers exclusive to hotel guests, with towels promptly laid out by attentive hotel staff.
The breakfast consumed in the pretty terrace surroundings of The Restaurant was a daily treat and probably one of the finest buffet experiences I've had. Along with the standard 'American' coffee refills, morning delights included fresh pastries, pancakes and variety of breads, along with a range of fresh fruits, yoghurts, cheeses, meats and smoked salmon, with hot options of sausage, bacon, frittata and breakfast potatoes.
There are plenty of public transport options in Miami and it's easy to book an Uber as they have taxis everywhere. Our longest journey was downtown to Little Havana, the heart of the city's Latino community, where we met friendly tour guide Dubcy for our food and cultural excursion with Miami Culinary Tours.
Strolling along admiring the colourful and vibrant buildings, we could tell it was a place characterized by its street life as we made several refreshment stops to sample the unique tastes of Cuban coffee, delicious empanadas, a traditional Cuban sandwich and super-sweet churros, all washed down with the classic Cuban cocktail, a mojito.
Non-foodie highlights included a visit to a cigar factory where we learned the art of cigar rolling and a stop at Domino Park, a popular social spot where locals sip coffee while playing 'serious' dominoes and socialising. On this evidence, it's easy to see why Little Havana was recently listed as an official 'national treasure' of the United States by the National Trust for Historic Preservation.
Miami is renowned for its long list of iconic restaurants with 11 of them holding Michelin stars. The choices of cuisine in the city are endless, but craving protein while maintaining our desire for fine dining, we opted for a meal at South Beach's STK Steakhouse which was a short walk from our hotel.
Despite a rainstorm and umbrella malfunction, we arrived slightly damp but glad we were dressed for the occasion as we eagerly took our seats while admiring the restaurant's smart and trendy interior and sophisticated clientele.
As waiter Luis talked us through the mouthwatering menu in detail we had confidence in his knowledge of each dish and were more than happy to take on his recommendations.
Leaving us sipping on a glass of Verve Clique champagne, he re-appeared with two wonderful-looking starters - the fresh and super-rich 'Blue Iceberg' lettuce with Applewood smoked bacon and Point Reyes blue cheese, and luscious 'Jumbo Lump Crab Cake' with whole grain mustard cream, chili thread and cucumber.
The starters were great, but the steak entrees of Cowgirl Bone-in Ribeye and Japanese Wagyu A5 Strip that followed were out of this world and I'd be surprised if there were any better tasting steaks elsewhere.
Both cooked rare, we agreed the Wagyu was star of the show which was elevated even further by several 'game-changing' side dishes, which included 'Yukon Gold Mashed Potatoes, 'Sweet Corn Pudding' and 'Crispy Brussels Sprouts' with bacon, leaving just the sumptuous belly-filling dessert of 'Warm Chocolate Chip Cookie' to round-off the 'full STK experience'. It was a meal to live long in the memory and the perfect way to sign off our time in brilliant Miami.
TRAVEL FACTS
For room rates and hotel deals and packages at The Palms Hotel & Spa, 305 Collins Avenue, Miami Beach, FL 33140, click here or email reservations@theepalmshotel.com
HOLIDAY EXTRAS
Booking an airport hotel with holiday parking through Holiday Extras means we could enjoy more of holiday holiday with less hassle. An overnight stay at the Renaissance hotel with 14 days parking at the hotel is available from £324.90. And with Flextras, if you need to cancel or amend you can do so without charge. To book, visit HolidayExtras.com or call 0800 316 5678.
FLY DIRECT WITH VIRGIN ATLANTIC
We opted to avoid the hassle of a connection flight for our long haul journey to Miami by booking a direct flight with Virgin Atlantic. Shaving hours off our journey meant there was more time to relax and feel refreshed in time for our arrival in the States. There are direct flights to Miami daily with Virgin from London Heathrow airport and travellers can book through the Virgin Atlantic website or by calling 0344 8747747, with return fares starting at £357 per person, including complimentary food, drink, inflight entertainment and taxes. The fare is for seven nights and is available for departure on 13th February 2023. Must be booked by 31st January 2023 and prices are subject to change.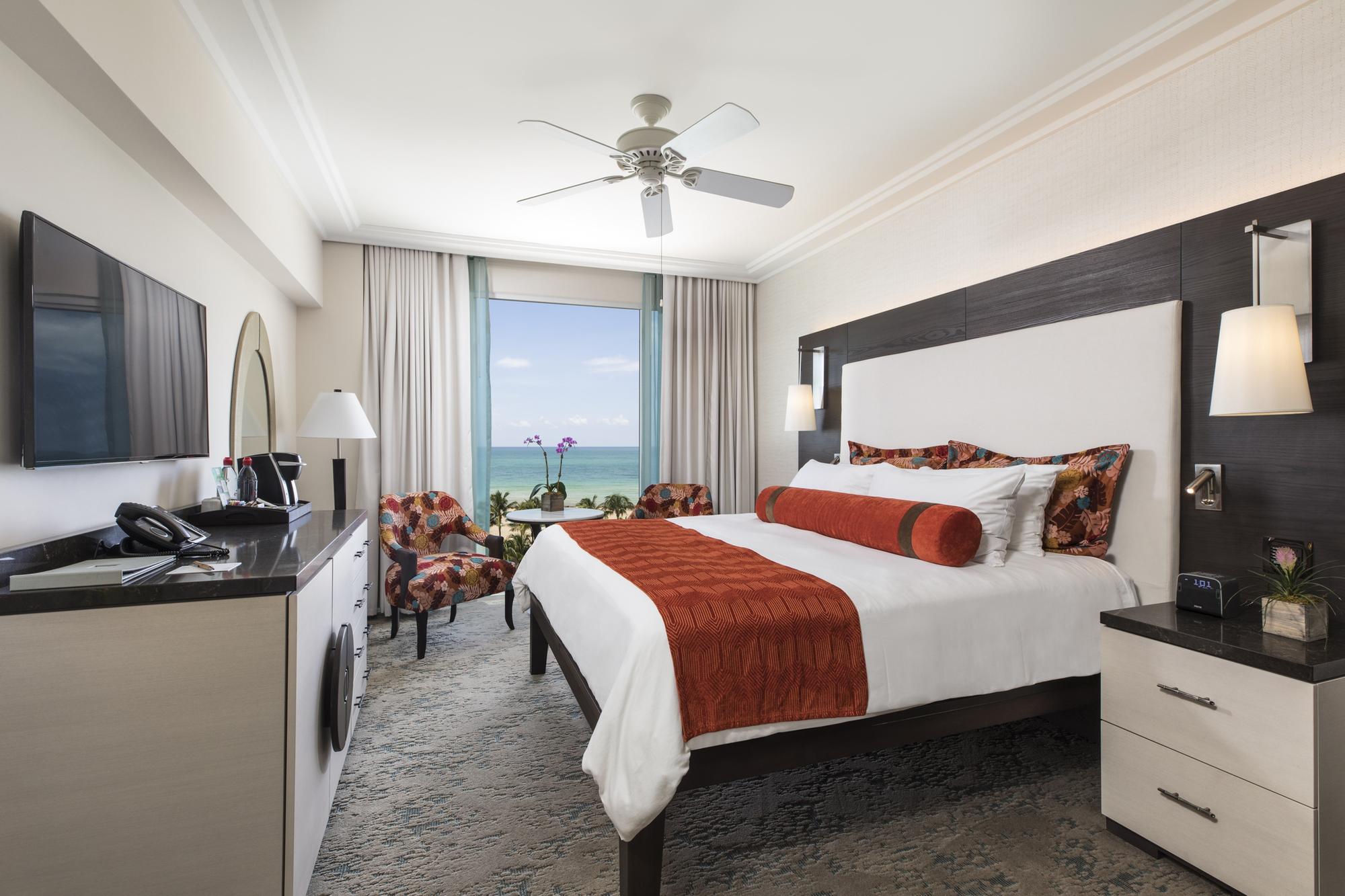 Our 'Oceanfront' room with king-size bed. Image: Craig Denis Creative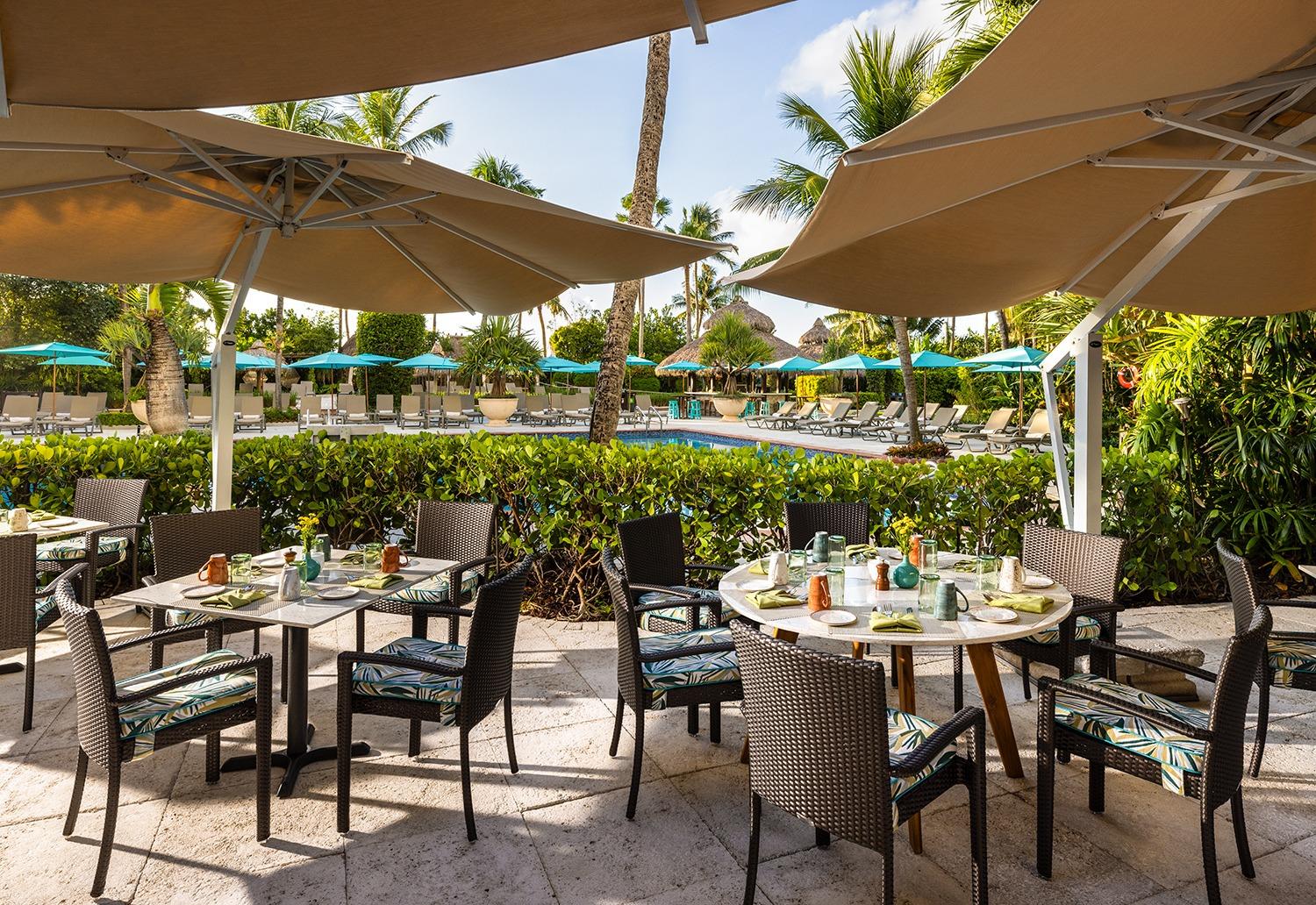 The breakfast consumed in the pretty terrace surroundings of The Restaurant was a daily treat at The Palms. Image: Craig Denis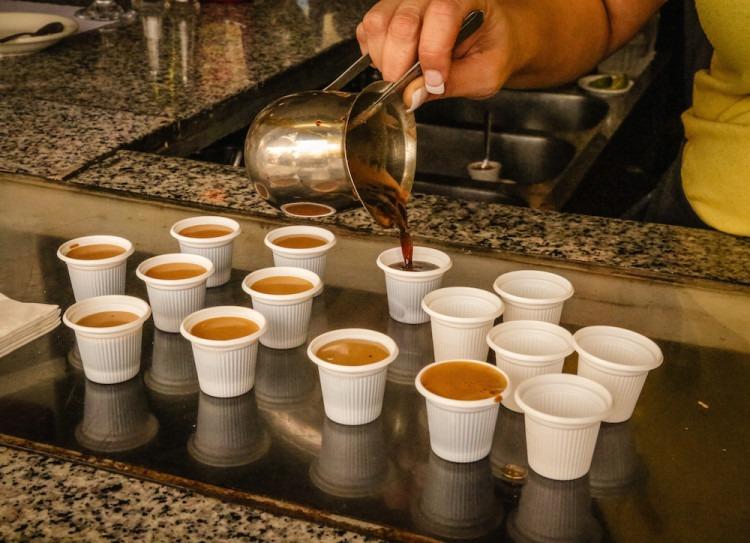 A stop to sample the unique taste of Cuban coffee during a food and cultural tour in Little Havana with Miami Culinary Tours. Image: Miami Culinary Tours
Eating empanadas on the food and cultural tour in Little Havana. Image: Picasa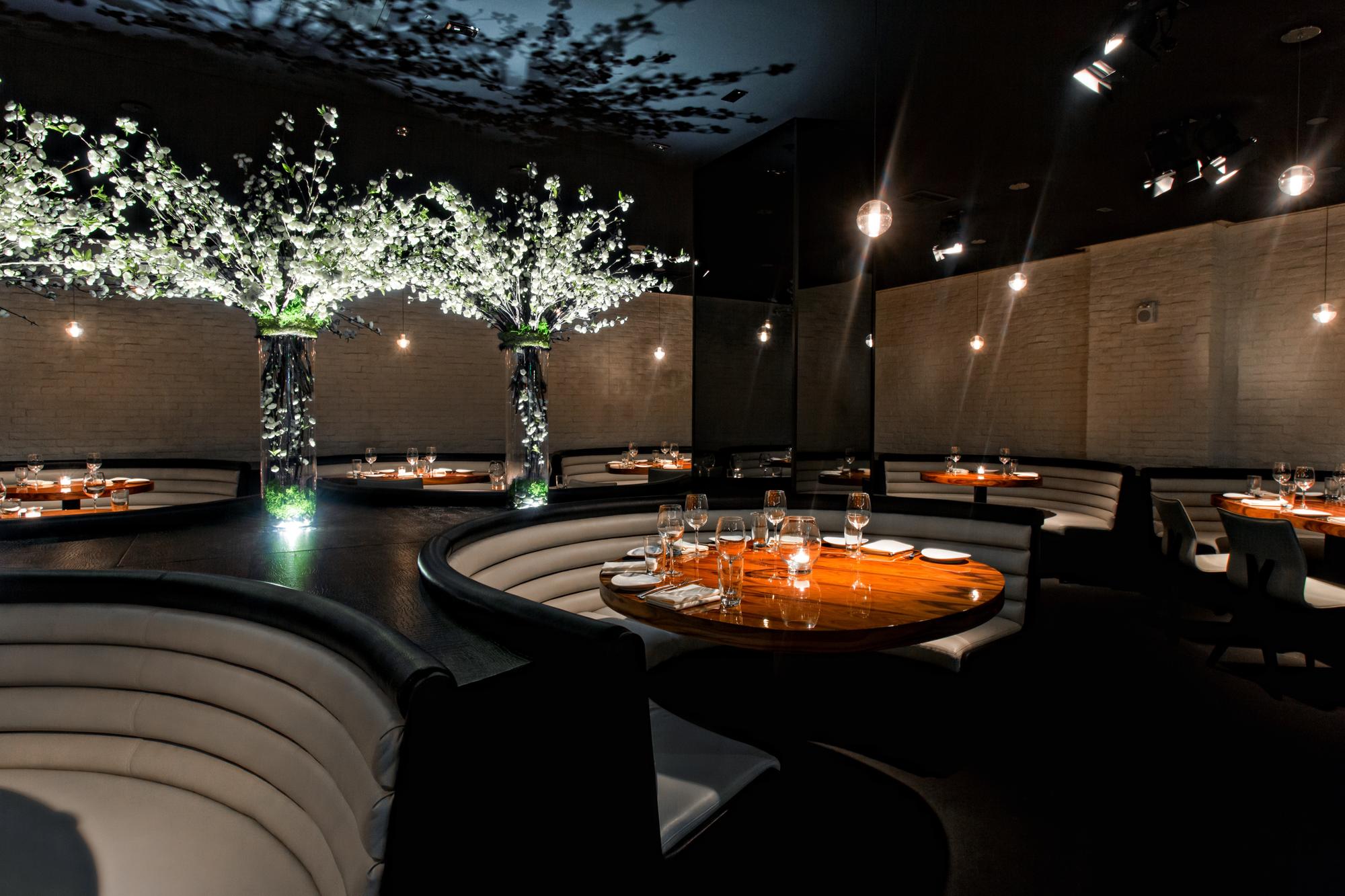 The smart and trendy interior at STK Steakhouse. Image: STK Steakhouse
The succulent and delicious filet steaks at STK Steakhouse. Image: STK Steakhouse