The campaign uses TV, radio and digital advertising and promotes health advice and tips featuring the character Billy, along with his son Willy, pet cat Pumpkin and neighbour Molly.
Tips to remember include checking repeat prescriptions, and order only what you need, in plenty of time; keep some medicines to treat common illnesses at home; be aware GP practices and local pharmacy may have amended opening hours over the Easter weekend
Dr John McAnaw, head of pharmacy and associate clinical director, said: "As we transition into spring and the weather improves, it can be easy to forget that seasonal illnesses such as colds, flus, and sickness bugs are still around.
"By being prepared with some Healthy Know How, you can help ensure that common ailments such as these don't become a bigger problem over the Easter holidays.
"One way to plan ahead is to check you have some over-the-counter remedies available such as pain relief, antihistamines, and anti-diarrhoeals to deal with any illnesses that might pop up out the blue. As the kids are off school, it's also a good idea to have a basic first aid kit with plasters, antiseptic and bandages in the house in case of any injuries or mishaps.
"Remember that NHS inform has lots of helpful advice that can help you deal with any symptoms of minor illness, or point you in the right direction to get the right care in the right place if you need it."
"By following these simple steps we can all do our bit to ensure that ourselves and our families are happy and healthy over the Easter holidays."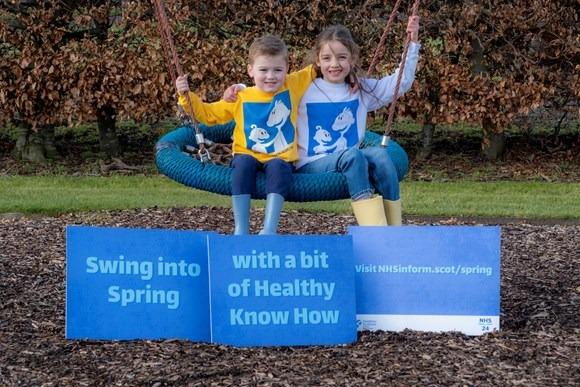 ​​Find out more about the campaign by visiting nhsinform.scot/spring.