Running from February 6-12​,​ this year's theme is "Skills For Life" – ​confirming apprenticeships arm ​those involved with skills that will ​serve them throughout life, giving the​m the knowledge required to carve​ ​out successful careers​.
Skills for Life include equipping young people with literacy, numeracy and digital skills.
National Apprenticeship Week is also aimed at helping businesses to develop a talented workforce that is equipped with future-ready skills.
It will involve schools, colleges, teachers, students, employers and parents and is aimed at helping communities, local businesses and regional economies.
According to The Institute for Apprenticeships and Technical Education there are now almost 650 apprenticeships to train people for a huge variety of jobs.
Such opportunities are available across all different sectors from entry level right up to senior management, covering level two right up to degree qualifications.
During the Apprenticeship Week thousands will come together online to celebrate Apprenticeships in support of the Government-run scheme.
National Apprenticeship Week 2023 is a week-long celebration of apprenticeships across England. There are a wide range of events taking place during the scheme, showcasing what is available.
Events throughout the week include live on February 6 at 3pm an online presentation with Security Service MI5, Secret Intelligence Service MI6 and GCHQ​, all apprenticeships within the UK intelligence services.
Also on February 6 live at 1pm is a​ free event with Network Rail​, aiming to get your career on track with a​n engineering ​apprenticeship​​.
Other events include on February 7 at 9am free live event to discover equipment and support apprenticeships with the Ministry of Defence.
Also on February 7 at 3pm join for free the Understanding NDA Group and Nuclear event.
If you are thinking about apprenticeship options but not sure which path to take?
If you need support in navigating your early career options then BAE Systems is hosting an online session to help you learn more about apprenticeship opportunities with them.
The session takes place on February 7 at 1pm and is free to register your interest.
There are a variety of roles and different options available for anyone wanting to become an apprentice in the construction industry.
​You​ can register for the Go Construct, Build A Career In Construction event on February 8 at 11am.
On February 10 live at 3pm there is Apprenticeships at Jaguar Land Rover – What's In It For Me?
And there are many more online events to get involved in.
For a full list of events and to register for any of them visit nationalapprenticeshipweek.co.uk website.
To get involved​ with​, or find out more​​ about​, National Apprenticeship Week 2023, you can​ ...
​Email week@education.gov.uk with any questions or to receive a newsletter
Share your social media plans with social.apps@education.gov.uk
Follow on Twitter @Apprenticeships
Follow on LinkedIn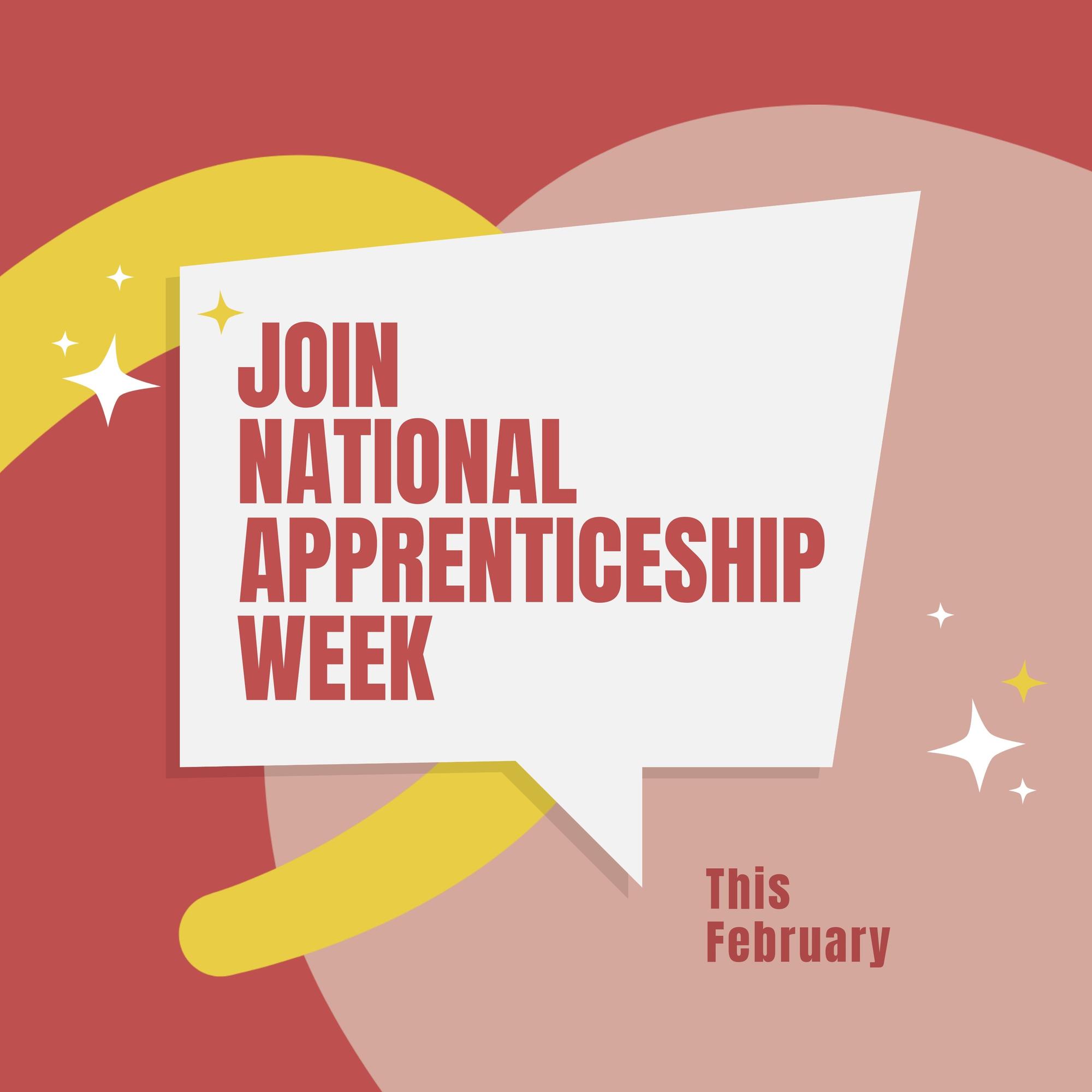 National Apprenticeship Week runs from February 6-13 (photo: Adobe)