Specsavers opened in the town in 2003 and is jointly owned by Bridgeen Johnston, and Fahriea Anis who both serve as ophthalmic directors.
Since its opening, the store has gone from having just three members of staff to a team of 20, all of whom are local to Montrose.
As well as optical and audiology services, the store also offers OCT (optical coherence tomography) scans. This allows optometrists to take a 3D image of the back of a customer's eye to help spot serious eye conditions, including glaucoma, up to four years earlier than traditional methods.
However, it is not just the store that is celebrating 20 years, Bridgeen has been at Specsavers since the store opened its doors.
She started her career in 2001 at Specsavers in Dundee and moved to Montrose from there. Since then, she has supervised four pre-reg optometrists, three dispensing opticians and a regional trainer.
Bridgeen said: 'We are incredibly proud of all that we have achieved in the last 20 years. We pride ourselves in giving the best service to the local community. Over the last 20 years we have conducted in excess of 100,000 eye tests which is just amazing.
'We are looking forward to continuing to serve the local Montrose community and the surrounding areas for many more years to come.'
For further information visit https://www.specsavers.co.uk/stores/montrose or call 01674 679 080.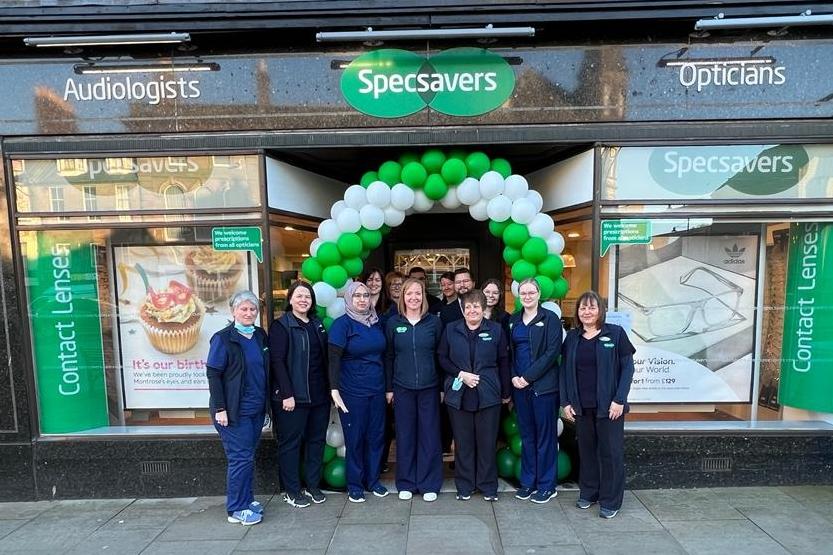 ​Since opening in 2003, the team has grown from three to 20.