Over the last 55 years Gammies has grown to become Scotland's leading supplier of Groundcare machinery and is continuing to go from strength to strength.
And the company's strong performance and positive outlook for the remainder of this year has resulted in the creation of several additional new roles within at its local premises - a groundcare engineer mechanic, trainee robotic mower technician, trainee machinery salesperson, construction equipment sales person and a trainee/ apprentice office administrator are required to support the increased products that we offer and the growth in newer technologies like robotic and battery products.
Gammies is also bringing back its popular Gammies Live event in August, which attracts people from across the country to test out the latest machinery on the market – the first Gammies Live since pre-covid.
Gammies was founded in 1968 when agriculture machinery salesman Allan Gammie bought an ironmonger and saddle business, developing it over the years into the groundcare machinery business it is today.
Further cementing their reputation as industry leaders, Gammies recently won Professional Turfcare Dealer of the Year at the Service Awards seeing off tough competition from other industry leaders, as well as a Trimax Elite Long Term Dealer for 15 years of service.
Les Gammie, company director, said: "We've come a long way from the company we were back in 1968, and we've seen a huge amount of change in that time.
" Our recent growth success is partly due to people spending more time at home and in their garden combined with the benefits of using quality products while leaning on our experience as experts in the field.
"We're seeing a huge increase in people switching from traditional petrol lawnmowers to robotic mowers, and not just businesses but for personal use too .
"These new technologies are cheaper and less time consuming, meaning people have more time to do the things they like. It also allows those physically unable to keep up with garden maintenance."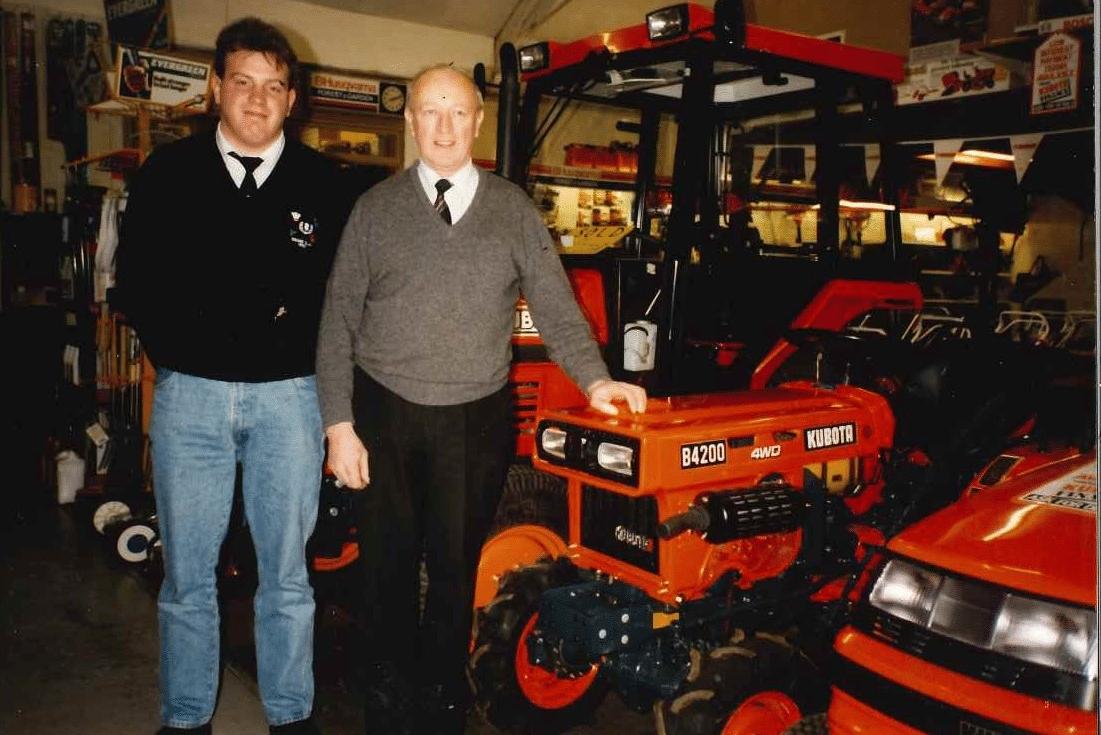 Les and Allan Gammie in the company's early days.